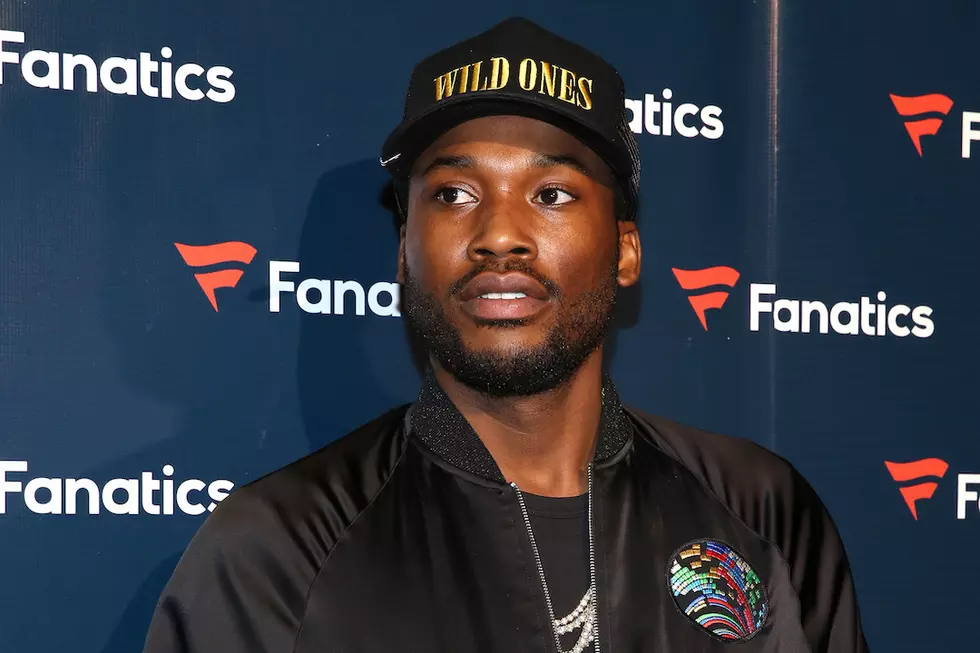 Meek Mill Arrested for Reckless Endangerment in NYC
Robin Marchant, Getty Images
Meek Mill was arrested in New York City late Thursday night for reckless endangerment. The arrest comes just hours after he performed his politically-charged song, "Young Black America" with The-Dream on The Tonight Show Starring Jimmy Fallon. 
According to People, Meek was arrested at 10:15 p.m.at the corner of 10th Ave. and Dyckman St., and remained in police custody overnight. He was arrested after police reportedly saw an Instagram video of him riding his quad bike around upper Manhattan the night before.
Video of the arrest surfaced online late Thursday and you can reportedly hear an officer telling Meek he had video of him riding up and down the street. Meek was not on his quad when he was pulled over. His lawyer, Joseph Tacopina, told New York Daily News Meek was being singled out for his fame.
"That level of investigation is normally reserved for heinous crimes, not for petty offenses like doing a wheelie on the street where you're endangering no one's life but your own," Tacopina said.
Meek is expected to see a judge this morning (Aug. 18).
Worst to Best: Every JAY-Z Album Ranked