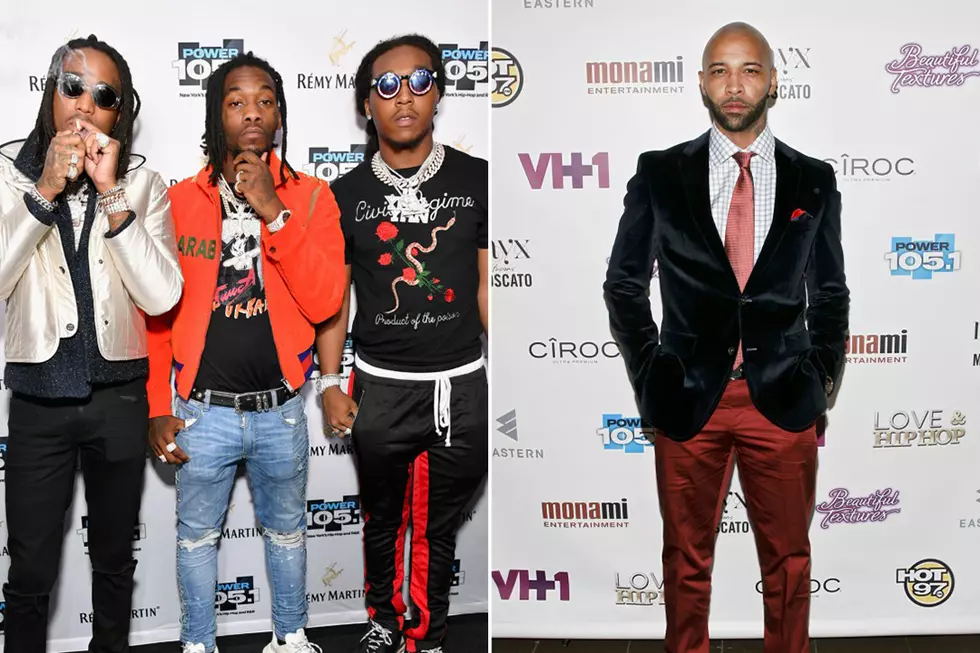 Migos in Search of Joe Budden Look-Alike for New Music Video
Dia Dipasupil / Brian Ach, Getty Images (2)
According to a casting call for an upcoming Migos video, the trio is seeking Joe Budden, DJ Akademiks and Nadeska Alexis look-alikes. While it's uncertain what the "Bad and Boujee" rappers have in mind for the video, the casting calls for Akademiks and Nadeska look-alikes imply they may be recreating the infamous Everyday Struggle red carpet interview where the group almost came to blows with Joe Budden at the 2017 BET Awards in June.
While Budden hasn't responded to the news of the casting call, Nadeska wondered why Migos wants someone to portray her in their video. "When you get caught up in the f*ckery...Migos casting Nadeska for this video, to yell for security??" she tweeted.
Budden has yet to drop a response track to Quavo's diss but the rapper did laugh off the jab on Twitter, tweeting, "@QuavoStuntin i am your OG & you will respect me as such" and "Nigga called my pussy on the adlib track 😂."
On "Ice Tray," Quavo raps, "Ice tray on nigga, flooded/If a nigga hatin', call him Joe Budden (pussy)/Coupe outside and it's press-button/Had that nigga mad cause your bitch fuckin'."
Check out the casting call for Migos' new video below.
Joe Budden Responds to Quavo's Diss