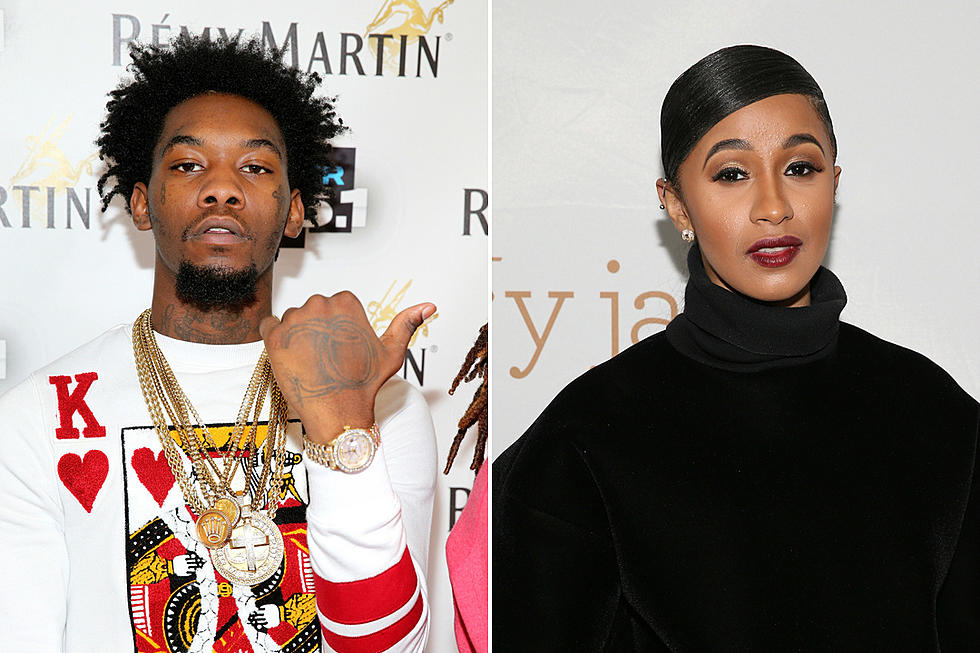 Offset Cops Cardi B A New Diamond Chain (Image Inside)
Neilson Barnard / Bennett Raglin, Getty Images (2)
Offset must really be caked up!
We've been watching this "relationship" between Cardi B and Migos member Offset grow over the last few months.
During a recent interview, Cardi B said very little about the relationship but she did confirm that he's indeed bae.
Earlier today a video was posted on IG of Offset gifting Cardi with a brand new diamond necklace and it's cey-yy yy!

Offset was in his bad with that one!
I am sure these two can quickly become one of hip-hop's favorite couples.