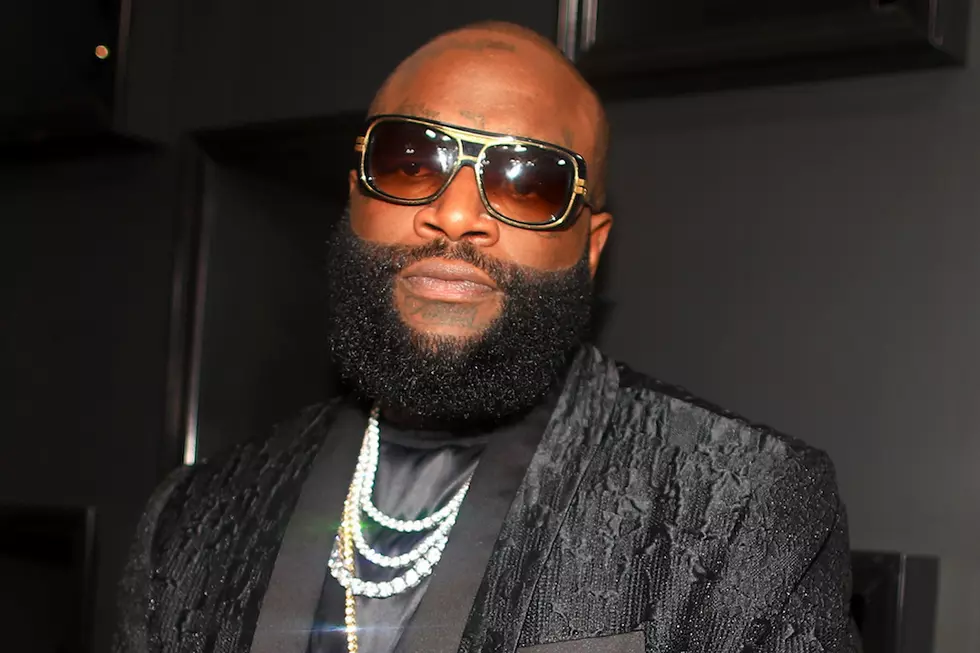 Rick Ross Issues Apology After Catching Slack From Fans
Christopher Polk, Getty Images
Rick Ross is sorry ladies!
Earlier this week Rick Ross said somethings that may have lost him a few fans.
During a interview he was asked "Why haven't you signed a female to the label MMG," and his response was something no one expected.
"You know, I never did [sign a female rapper] because I always thought that like I would end up fucking the female rapper [and then] fucking the business up." Rozay said in the interview. "I'm so focused on my business. I gotta be honest with you. You know, she looking good and I'm spending so much money on the photoshoots…I gotta fuck a couple times."
Of course he was quickly met with criticism which now has him rapping a different tune!
Today he took to social media to issue an apologize..