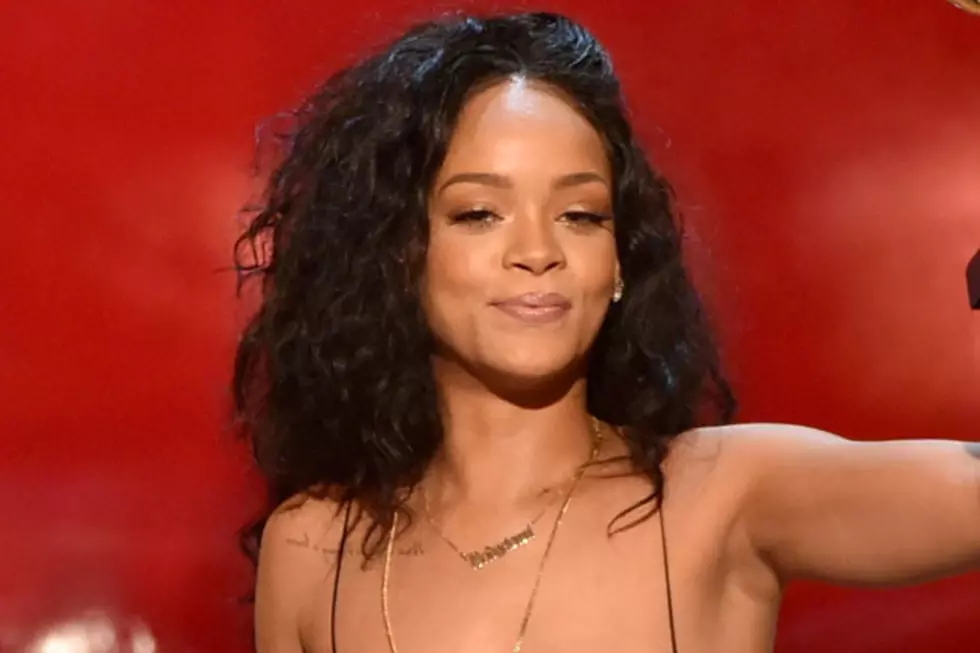 Rihanna Poses for Topless Photo While Holding Baby Niece [NSFW PHOTOS]
Kevin Winter, Getty Images
Rihanna is loving being a new aunt, so much so that she can't stop posting photos of her baby niece! (Not that we're complaining. Majesty is too precious.)
Yesterday evening (July 2), RiRi posted a photo of her cradling baby Majesty in her arms. The singer is, perhaps unsurprisingly, topless in the photo, looking as stunning as ever.
It's no secret that Rihanna isn't afraid to bare a little — or a lot of — skin. Remember her appearance at the 2014 CDFA Fashion Awards wearing a very revealing sheer gown? Rock what your mama gave you, right?
She shared a few more photos of Majesty cozied up to her, though the new aunt is sporting a midriff-revealing top, cutoff shorts and plaid flannel in the rest. Clothed or clothesless, the 'Monster' star looks amazing either way. Some people are just born lucky!
Good genes must run in the family, because Majesty is one gorgeous infant.