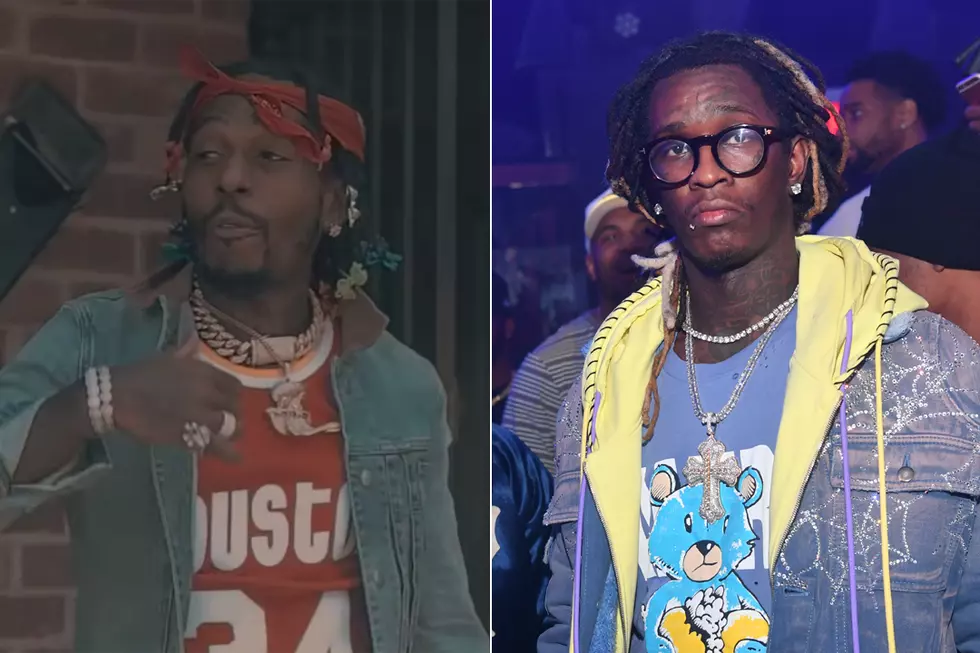 Sauce Walka Responds to Young Thug With Homophobic Rant
WORLDSTARHIPHOP via YouTube / Prince Williams, Getty Images
On Friday (March 22), the Houston rapper launched into a vicious, homophobic rant directed at Young Thug, who'd previously said he was going to slap the rapper. In the post, one he uploaded to his Instagram account, Walka doesn't hold back.
"Good muthafuckin' afternoon, this muthafuckin' message right here is for Young Hug, young faggot, young gaylord, young queer, young muthafuckin' dress. You know who the fuck I'm talking about, you fuckin' faggot," Walka says in one part of his rant.
At another point of the video, Walka calls Thugger a transvestite while continuing to undermine the Atlanta rapper's potential toughness because of his gender-fluid fashion sense. "No nigga in a muthafuckin' dress with lipstick and makeup gon' put their muthafuckin' hands on me," Walka says.
"Boy you share clothes with your fake ass girlfriend that you pay to hide your sexuality," Walka continues.
The beef between Thugger and Walka seemingly began when Walka posted an Instagram caption that criticized rappers for using words like "slime." From there, Thugger appeared to call him out in a comment, and Walka responded by saying he'd "pressed" Thug while he was in Houston.
Last night (March 21), Thugger used an Instagram Live session to threaten both YFN Lucci and Walka. "Man, of course I'm gon' slap Lucci and Sauce," Young Thug said on his livestream. "I'ma slap the hell out y'all little niggas man. Stop playin'. Keep playin' and you know what time it is."
Watch Walka address Thugger in a homophobic rant below.
See Hip-Hop Fans Name The Most Disrespectful Diss Track of All Time