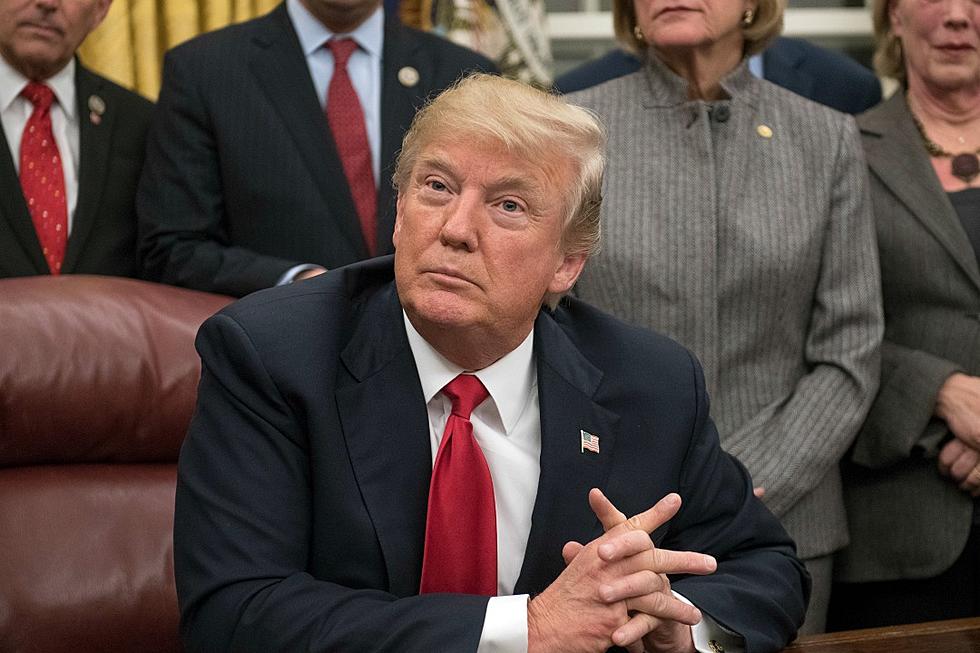 Seattle Rapper Says Secret Service Searched His Mother's Home After He Posted Anti-Trump Tweets
Pool, Getty Images
Last February, a Texas rapper by the name of Renizance claimed that his anti-President Trump diss song, "Trump Dies," led to a visit from the Secret Service. Now, just about a year later, a Seattle rapper is claiming something very similar happened to him, albeit his visit was spurred by tweets instead of an actual diss song.
The rapper, a Somali immigrant by the name of Guled Diriye, is a member of a local rap group Malitia MaliMob. He performs under the rap moniker Chino'o Capo Gaddafi. For the last few weeks, he's posted Anti-Trump messages to social media while promoting a new track called "Dum Dum." One of the posts includes a Trump doll being lynched.
According to Diriye, these posts are what led the Secret Service to visit his mother's house this past Tuesday (Jan. 30)—without a search warrant.
Diriye says nothing about any of his posts were of a threatening nature. "I didn't threaten the president, I didn't say I was going to kill the president," Diriye told the Seattle Times on Thursday (Feb. 1).
According to the outlet, one Secret Service left a handwritten note with their name and the number to their line in the Secret Service's field office. Diriye, who's married with kids, wasn't at his mother's house at the time of the search. Despite protests from his mother, who runs a daycare from the house, agents continually asked to be let in to conduct the search. Diriye's sister convinced their mother to let the agents in, reasoning that they hadn't been doing anything they had to hide.
Diriye, who, along with his family fled the terrorism-torn Somalia when he was only 7, said his mom was "terrified" after the Secret Service's visit. He and his family love the country they live in now, so being investigated by the Secret Service was a shock.
Take a look at some of Diriye anti-Trump posts for yourself below.
See New Music Releases for February 2018