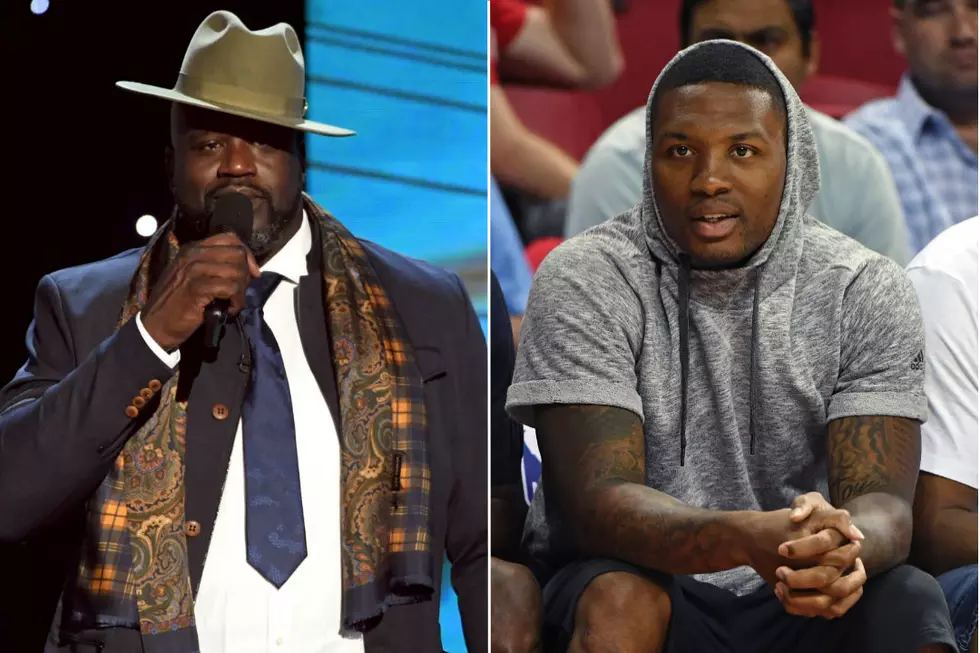 Shaq Drops Second Damian Lillard Diss Track "Second Round Knockout Freestyle": Listen
Kevin Winter / Ethan Miller, Getty Images
UPDATE: Shaq's son Myles 'O Neal says his dad got the best of Dame in their rap beef.
On Monday (Oct. 7), Shaq dropped "Second Round Knockout Freestyle," his second diss track aimed at Dame D.O.L.L.A. On the song, Shaq goes all the way in on Lillard with intense bars about the Portland Trail Blazers point guard. In his bars, the retired NBA all-star-turned-sports analyst questions Dame's mic skills and accomplishments on the hardwood.
"Why would I clout chase a dude with camel toe in the front?," Shaq spits. "I can tell in your flow that you're rattled/How you a battle rapper when in your real job you ain't win no battles?"
This diss marks the second entry in Shaq's verbal war against Dame D.O.L.L.A., who dropped his own second diss track "I Rest My Case" last Friday (Oct. 4). In his follow-up to his first Shaq diss "Reign Reign Go Away," Dame asserts that the NBA legend is simply competing for attention and calls his rapping comedy.
"You not a rapper, you comedy, commentary, and actor/Feed 'em with a slingshot, you better call the pastor/David and Goliath, your stature's a non-factor," he spits, adding, "I know you only competing for some attention/You was hot then, but today you honorable mention/All your closest folks need to come with an intervention/The General commercial's a little over-extended."
The beef between Shaq and Dame D.O.L.L.A. erupted after Lillard commented on the former L.A. Lakers player's legacy as a rapper on The Joe Budden Podcast last month. After hearing his opinions, Shaq dropped his first Dame diss, "The Originator." From there, Dame responded with his own two diss songs.
Listen to Shaq's second Dame D.O.L.L.A. diss track below.
See Hip-Hop Fans Name The Most Disrespectful Diss Track of All Time