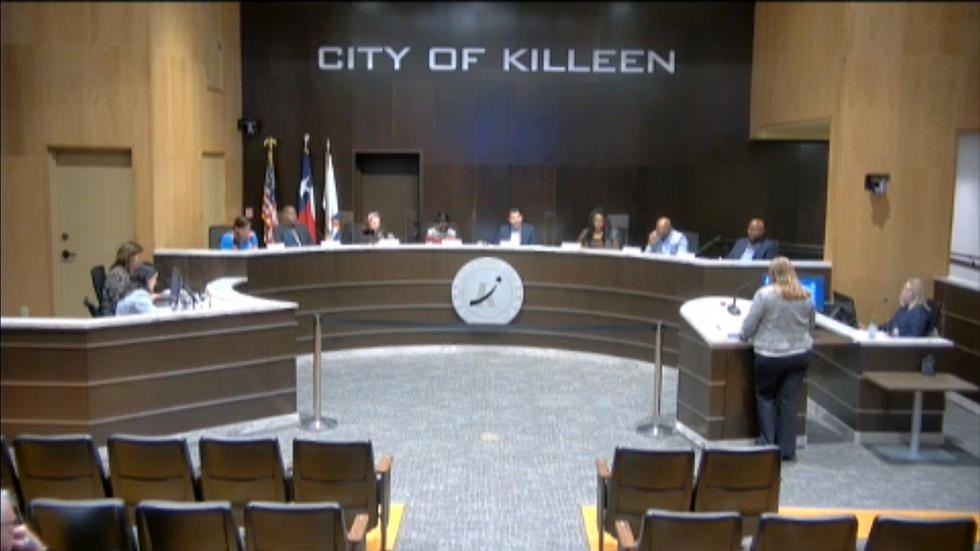 Should Killeen City Council Members Be Making More Money?
City of Killeen
The Killeen City Council wants a pay raise, and in order for them to get it, you have to approve it.
Before you say no, here's something you may not know. They basically work for free. I say basically because city council members only get $100 a month. Killeen's Mayor only makes $200 a month. (That's not including private pay from their day jobs, of course.)
According to KXXV Channel 25, council members approved a proposal earlier this week that would see their pay go up to $1,000 a month, with the Mayor's pay going up to $1,500 per month. Of course, the voters will need to agree on this before it can be approved.
Not everyone was in favor of the pay raise proposal. Councilwoman Mellisa Brown voted against the proposal, saying it was too soon to consider.
She said, "I personally would like to see us poll the citizens and do a comparison of cities with a similar size to us before we set that."  
Councilman Ken Wilkerson feels like the pay raise is needed, saying, "A stipend of $100 is just not efficient enough to pay for the different expenditures we put out of pocket." 
Wilkerson says the additional money would help pay for gas, vehicle maintenance, and the time spent working for the City.
Wilkerson gave an example, "We had a meeting last night from 5 p.m. to 10 p.m. We have another meeting tonight at that same time. There are KTMPO meetings, there are committee meetings we have to attend. There's a meeting I have tomorrow and that then Thursday we have another meeting at 5 p.m. at Fort Hood."
It'll be up to the voters now on if they agree on the pay raise.
The Killeen Daily Herald reports that the council has also discussed changing term limits from two years to three, and a limit of two rather than three consecutive terms. Judging by the arguments made during the meeting, such a change seems unlikely.
Also discussed was the idea of adding language to the Killeen charter requiring all on-board debt to be approved by a majority vote, but the proposal fizzled out quickly.
Texas Crime Statistics By City
Check to see how crime compares in your city versus elsewhere.
Texas 6 Most Wanted Fugitives (October 2021)
Take precaution and familiarize yourself with the following faces. These criminals are currently listed in the Texas 10 Most Wanted.
Autumn at the Arboretum in Dallas is Amazing
There's still time to pack your fall full of fun, and you can do it right here in Texas.