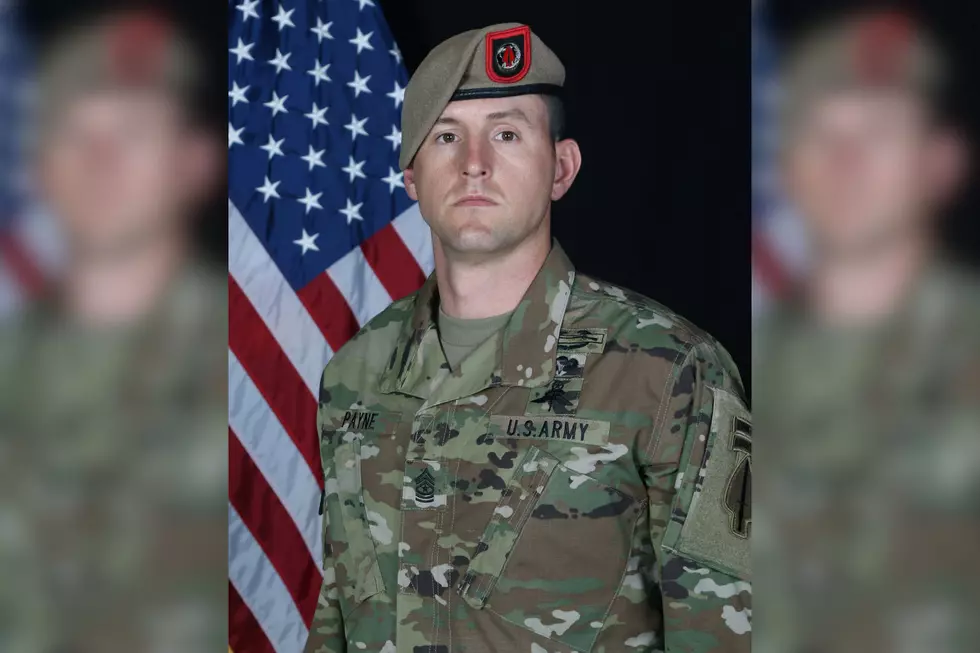 Soldier Who Rescued Over 70 ISIS Hostages to Receive Medal of Honor
Sgt. Maj. Thomas "Patrick" Payne -;K. Kassens, DoD
An Army Ranger who helped save the lives of over 70 people being held hostage by ISIS will receive the military's highest honor Friday.
Sgt. Maj. Thomas "Patrick" Payne took part in an October 25, 2015 mission to free dozens of Iraqi security forces members who'd been captured by ISIS fighters and were being held hostage in a prison in Hawija.
According to an Army report, Payne's team was there to support Kurdish commandos, not to join in on the prison break. However, the rescue forces soon found themselves under heavy fire, and Sgt. Maj. Payne, Master Sgt. Joshua L. Wheeler, and a handful of other soldiers rushed in to help.
Wheeler was fatally injured by enemy fire in his attempt to free a number of prisoners from his assigned building in the compound. Payne's team was able to enter their assigned building under fire and use bolt cutters to free over 40 prisoners behind two steel doors.
When a radio call for help in the other building came in, Payne's team ran in to help. Not only did they face heavy gunfire, but ISIS fighters began detonating suicide vests underneath the Ranger team's position on the roof of the prison building.
Payne's team were able to fight back with grenades and small arms fire, then get back to the ground safely and fight their way into the building, which was engulfed in flames. With heavy smoke making it impossible to breathe, Payne and a Kurdish partner took turns using bolt cutters to sheer off locks on steel doors and get over 30 people out. Payne even carried out a prisoner who was in shock and unable to move.
Payne, who's currently stationed at Fort Bragg, North Carolina, initially received the Army's second-highest award: the Distinguished Service Cross. He was recently contacted by President Donald Trump, who informed him that he'd be receiving the Medal of Honor at a ceremony on Friday, September 11.
What makes Payne's story even more remarkable is that his knee was so badly damaged by a grenade in 2010 that his career seemed to be over. However, he was determined to keep fighting and was able to make such a strong recovery that he was given the opportunity to go on more missions.
For those prisoners he saved in 2015, that's a stroke of good fortune. According to the Army's report, the ISIS hostage takers had already dug a mass grave intended for their captives. Payne's team arrived just in the nick of time.
Sgt. Maj. Payne, from all of us here at Townsquare Media, thank you for your service and valor.
Enter your number to get our free mobile app
NEVER FORGET: Images from 9/11 and the days after