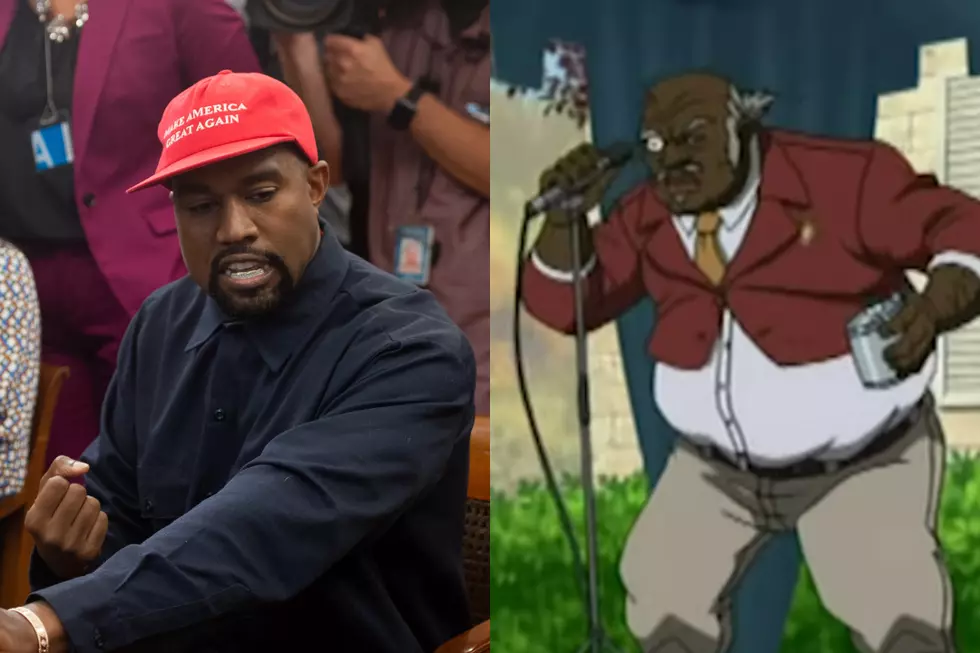 Someone Replaces Photo of The Boondocks' Uncle Ruckus With Kanye West on Google Search
Saul Loeb / Jay Milker via YouTube
Kanye West's current political and historical views have some people comparing him to Uncle Ruckus, the self-hating, racist antagonist of the beloved Aaron McGruder cartoon series The Boondocks. Well, someone recently took the extra step and replaced the fictional character's photo with West on Google.
The switch-up was first noticed on Friday night (Nov. 8). A Google search of "Boondocks characters" reveals a headshot of Kanye West in place of the usual picture of Ruckus, voiced by Gary Anthony Williams on the show. In the photo, Kanye is rocking a MAGA hat.
Ruckus is one of McGruder's most infamous characters and is, in essence, a Black White supremacist who spends the duration of the series talking down on Black people and Black culture in the most vile way. The Boondocks aired for four seasons and is revered as one of the best commentaries on the Black experience. It was also controversial for its use of language and subject matter. The show is set for a reboot in 2020 with two new seasons on HBO.
See 10 Times Rappers Went at Fox News