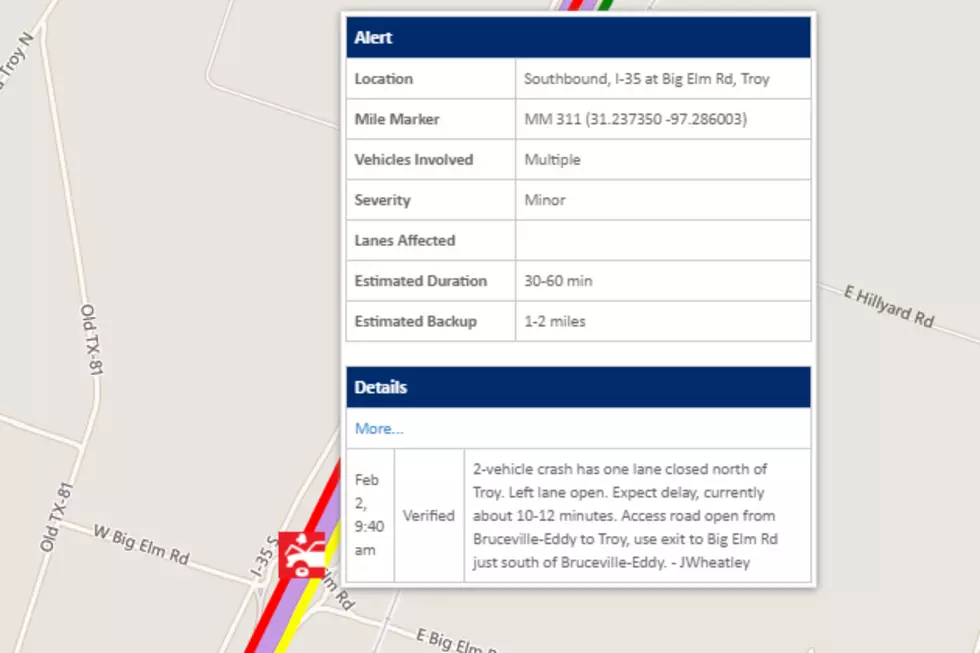 Southbound I35 Traffic Reduced to Single Lane North of Troy Wednesday Morning
TxDOT
UPDATE: TxDOT says the crash site is clear and traffic is returning to normal.
A carsh involving two cars just north of Troy had southbound I35 traffic moving at a snail's pace Wednesday morning.
The access road from Bruceville-Eddy to Troy was still open, and TxDOT recommended using the Big Elm Road just south of B-E until you're clear of the jam.
TxDOT classified the car collision as minor.