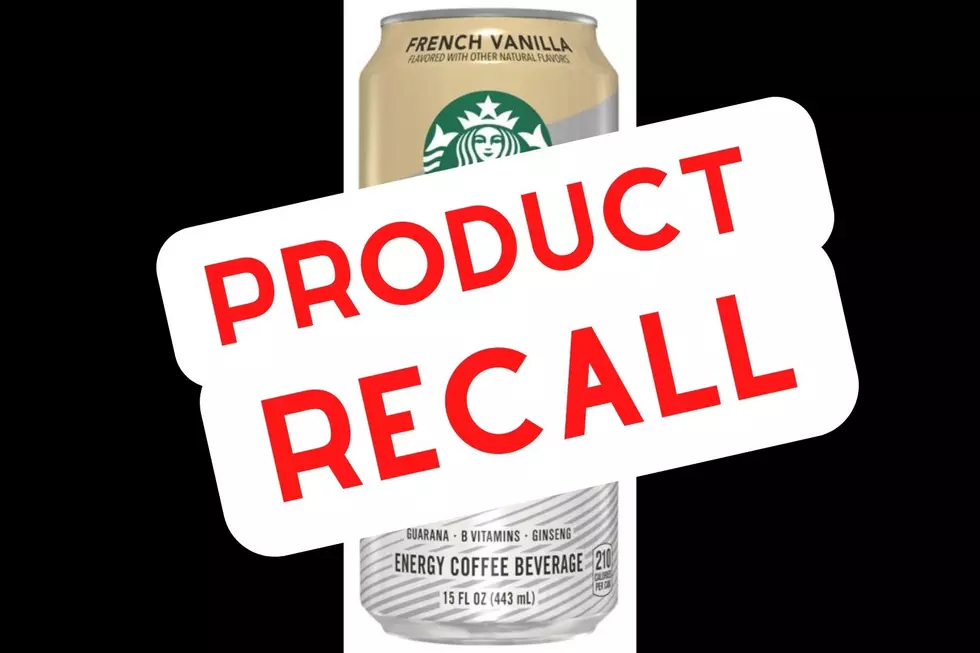 Starbucks Espresso Drink Recalled in 7 States Including Texas
Walmart.com, Canva
If you're a coffee lover and enjoy Starbucks products, you need to check your fridge, pantry, and cabinets.
Pepsico Inc has issued a recall for certain Starbucks Vanilla Espresso Triple Shot beverages because of possible contamination by foreign material, specifically metal fragments.
Starbucks Drink Recall
Eat This, Not That! reports that six months after recalling more than 250,000 cases of its Double Shot Espresso drinks due to "inadequate sealing," Starbucks is pulling another beverage from store shelves.
According to foodsafetynews.com, the recall was actually initiated last month and is currently ongoing. The affected products were distributed in Arkansas, Arizona, Florida, Illinois, Indiana, Oklahoma, and Texas, and the recall was posted by the Food and Drug Administration last week on Thursday, September 8th. Currently, the agency has not issued a press release for this recall.
One of the reasons metal foodborne foreign objects in beverages can be so dangerous is that sharp pieces are likely to cause serious internal or dental injury.
Returning Recalled Products
If you bought any of the recalled drinks, return the product to the store where you purchased it immediately. The affected product is the 15 ounce, 12 bottles per case Starbucks Vanilla Espresso Triple Shot with a recall number of F-1724-2022.
Eat This, Not That! states that the UPC number and expiration date for the recalled drinks has not been provided yet. Meanwhile, PepsiCo Inc., the company that makes and distributes ready-to-drink Starbucks products, is urging consumers who still have these beverages to return them to the place of purchase.
Top 25 Delicious Foods & Drinks That Define The Great State of Texas!
There's more to Texas than just Dallas Cowboys and oil in fact, Texas has helped shape the taste of America. From BBQ, to Tex Mex to Ice Cream and beyond, Texas has introduced the rest of the U.S. to the Texas way of life through food. So what foods and drink make Texas so special? Let's take a look.
Hook 'Em! 7 Celebrity Graduates From University of Texas at Austin
When you think of the University of Texas at Austin, what comes to your mind first? Is it celebrities? Of course, some celebrities are more vocal than others about their alma mater. Matthew McConaughey lets everyone know where he came from, so no surprises there. The actor is also a Professor of Practice at the university's Moody College of Communication, and graduated in 1993 with a Radio/TV/Film degree from UTA.
Aside from McConaughey, you might be surprised at some of the famous people who picked up a degree in the Lone Star State's capital city.