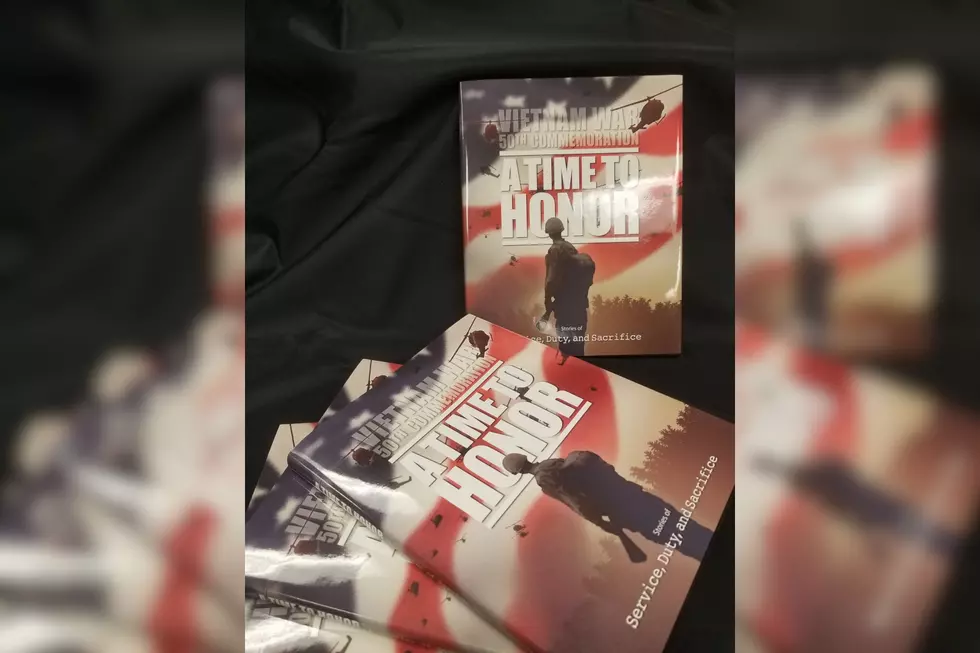 Temple Vietnam Veterans Can Pick Up Free Book at VA Hospital
Photo Courtesy of Jim Halbrook, Texas Veterans Commission
Texas is home to to about 1.7 million veterans, and over 500,000 of these men and women served in Vietnam. To honor their courage and sacrifices, Governor Greg Abbott and the Texas Veterans Commission is giving away free copies of a new book: A Time to Honor: Stories of Service, Duty, and Sacrifice.
Copies will be available at the TVC Health Care Advocacy Center, Building 204, Room 1J105, as well as the TVC Claims Center in Building 208, Room 119. Call (254) 899-7726 or (254) 743-0549 if you have any questions.
NOTE: Jim Hallbrook with the Texas Veterans Commission tells us veterans from across the Killeen-Ft. Hood-Temple area are welcome to stop by the Temple VA to pick up a copy of the book. (Interested parties in the Waco area can also get a copy. That location is listed below.) For a complete list of pick-up locations in Texas, click here.
A Time to Honor: Stories of Service, Duty, and Sacrifice details heroic actions taken and sacrifices made by our soldiers in Vietnam, chronicles the major events of the era, and provides modern-day reflections and perspectives on the war and the troops who experienced it. Most of all, the book is a tribute to the living who served and those who didn't make it home.
"As a veteran of the Vietnam War, I thank Governor Abbott for honoring our service and providing this book so that our duty and service to our country is not forgotten," said Eliseo "Al" Cantu, Jr., Chairman, Texas Veterans Commission and U.S. Army retired. "I urge all Texas Vietnam veterans to seek out this special book and claim the benefits we have earned."
Veterans in the Waco area can also get a free copy of the book. Just stop by the VA Regional Office at 701 Clay Avenue. If you have any questions, give them a call at (254) 299-9950.
From all of us here at Townsquare Media Temple-Killeen, thank you to all the men and women who served and sacrificed in Vietnam. You will never be forgotten.