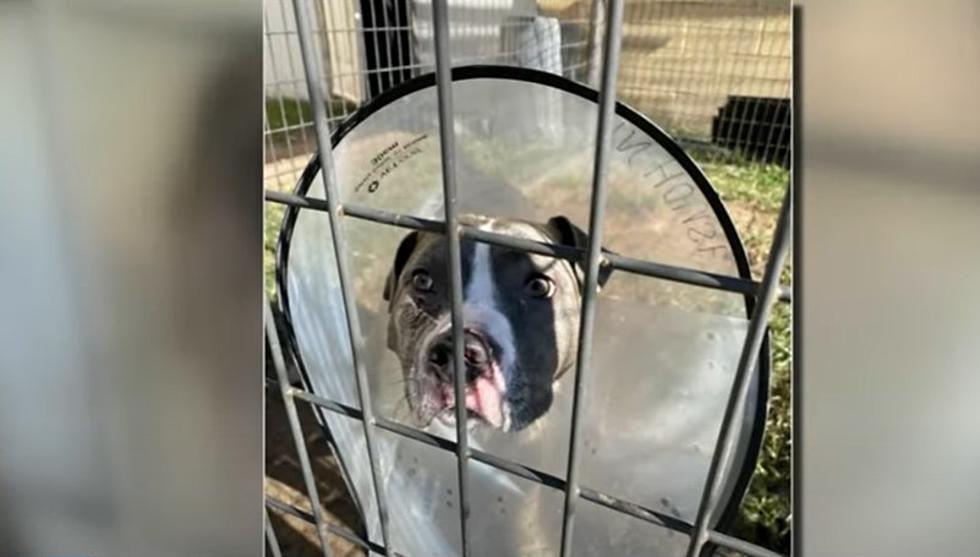 Texas Dog In Recovery After Being Shot Three Times Protecting His Owner
Click2Houston/YouTube
A Woman's Best Friend Risks His Life to Protect His Owner
A beloved Houston Texas dog named Chopper is in recovery after taking bullets to his face, leg, and abdomen while fiercely protecting his owner who sadly lost her life in a shooting in Harris County last week.
Harris County responds to the 911 call.
Harris County deputies responded to a call for shots fired around 11 p.m. last Wednesday evening in Spring, where they found Chopper severely wounded, his owner 28-year-old Nitzi Valencia fighting for her life and another victim with minor injuries.
Sadly, Nitzi succumbed to her injuries. Her mother, Betty Valenciano, immediately offered authorities that the shooting was a violent act of jealousy by Nitzi's ex-boyfriend. Authorities later confirmed the evidence collected at the scene indicated 24-year-old Jose Gallegos as the shooter.
The shooter confesses and takes his own life.
Jose Gallegos later took his own life after confessing to the murder while hiding out in New Mexico.
Chopper continues to recover.
Although Chopper is expected to recover slowly but surely, vets in Harris County fear they may have to take Chopper's leg due to an infection.
According to Click2Houston, it will be several weeks before they have to decide if Chopper's leg will need to be amputated as they continue to administer medicine and hope for the best. Likely he will be returned to the Valencia family after he has fully recovered.
Here is how you can help.
"Chopper's an inspiration," Sarah Plasencia of Athena's Angele Rescue, who is accepting donations for his treatment and recovery, offers.
Ten Things to Be Thankful for in the Crossroads
Tamale Making Isn't THAT Hard Y'all
Industrial Middle School Students Build Works of Heart