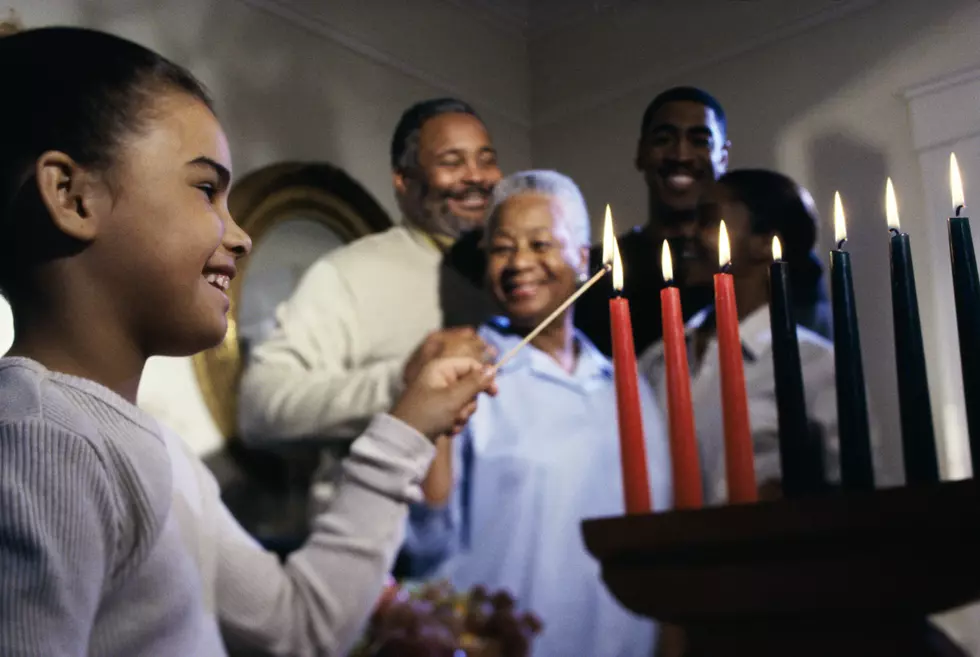 The 7 Principles of Kwanzaa- Day 1 UMOJA
Getty Images/Purestock
Today is the first day of Kwanzaa beginning a 7-day non-religious celebration in African American Ancestral roots that will last until January 1st.
Kwanzaa means "first fruits of the harvest" in Swahili.
According to CNN The 7 principles of Kwanzaa were created back in 1966 by Maulana Karenga, a professor of Pan African Studies at California University at Long Beach.
So for the next few days, I will enlighten you on the 7 principles!
Today is UMOJA= Unity to strive for and maintain unity in the family, community, nation, and race.
If you want more information on how it started and how and why it is celebrated check this out:
B106 enlightening you with the 7 principles of Kwanzaa!