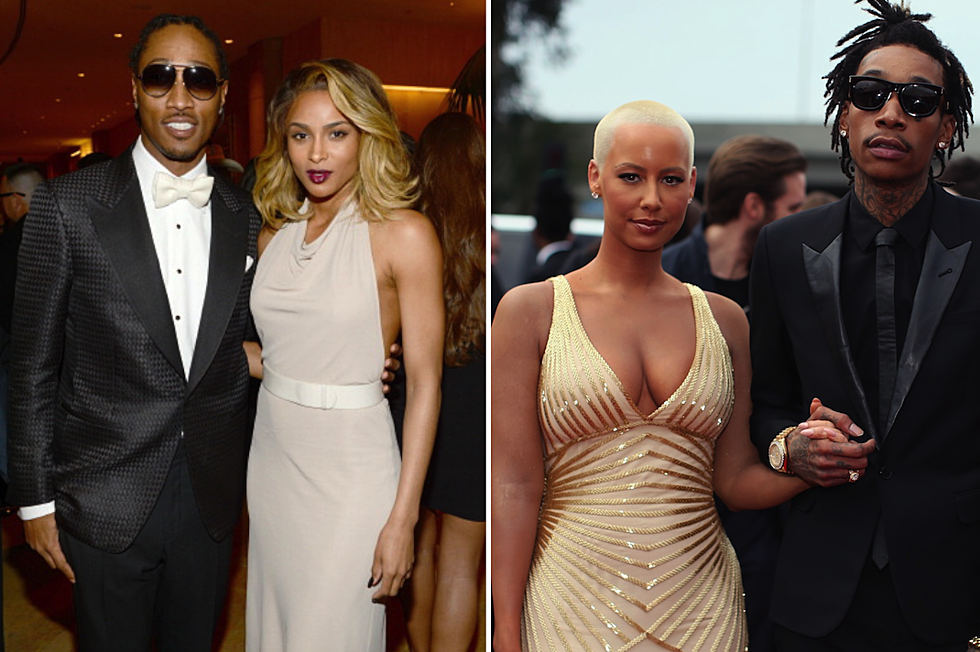 15 of the Worst Hip-Hop Breakups
Larry Busacca, Christopher Polk, Getty Images (2)
As a hip-hop fan, each time a high-profile relationship is built, to see it come crumbling down evokes a feeling that can't be explained. We've seen a fair share of public brawls and love triangles over the years and each time, it doesn't get any more fun to endure. Some of the rap world's most intriguing and powerful couples have seen some very dark days and it's safe to say no one enjoys watching the turmoil continue to blaze.
Historically, like beef between rappers, beef between couples can get extremely ugly. Whether it's like most cases, a partner gets caught cheating or in Chris Brown's case, the birth of an adorable daughter, it's rare in hip-hop to see couples beat the odds. In the past, we've seen rappers like Snoop Dogg and Ice Cube, who have been with their wives for 20-plus years, but these days it seems couples are splitting fast -- many only lasting a year.
XXL compiled a list of former favorite hip-hop romances that are no longer around and unfortunately ended on a bit of a sour note. From Kanye West and Amber Rose to Chris Brown and Karrueche, have a look back at a few hip-hop couples that bit the dust.