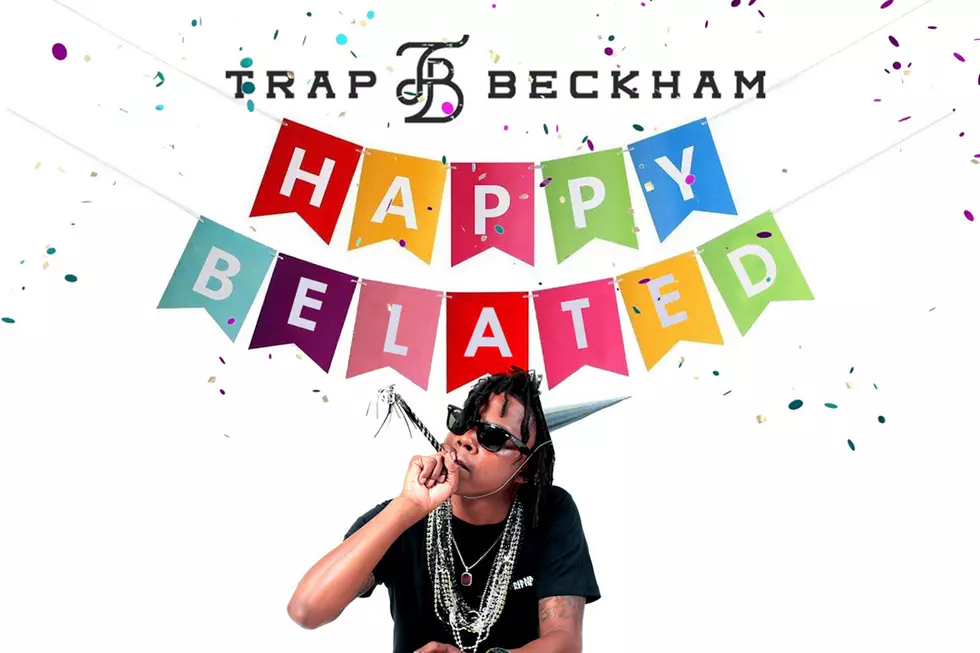 Trap Beckham 'Happy Belated' EP: Listen to Eight New Songs
Stevie Stacks Entertainment
Happy Belated comes a little over nine months after Beckham unloaded his Evil Emojis mixtape. Most of the tracks on the project slap, but the gem is his summer single, "Classy and Ratchet." Combining some trap hi-hats with an interpolation of classical pianist Johann Pachelbel's "Canon in D," the track definitely lives up to Beckham's song title.
"Rock the boat, don't stop the boat/She got lots of dough, but still gon' drop it low/She from the block fasho/But you never'll know/Until she lock the door, then she mop the floor," Beckham spits on the jittery track.
Other standout Happy Belated tracks include "Catch the Drip," "Mary Jane" and "7.14 Shit," but everything on the EP goes hard.
Check out Happy Belated for yourself below. Peep Beckham's hilarious video for "Little Booties Matter" when you're done.
Trap Beckham's Happy Belated Tracklist
1. "7.14 Shit"
2. "Classy N Ratchet"
3. "Whats Hannin"
4. "Mary Jane"
5. "Quick Fix"
6. "Catch the Drip"
7. "Tina Turn-Up"
8. "It's Nothin"
Here's the Ultimate Guide to Rappers With Acronyms in Their Name