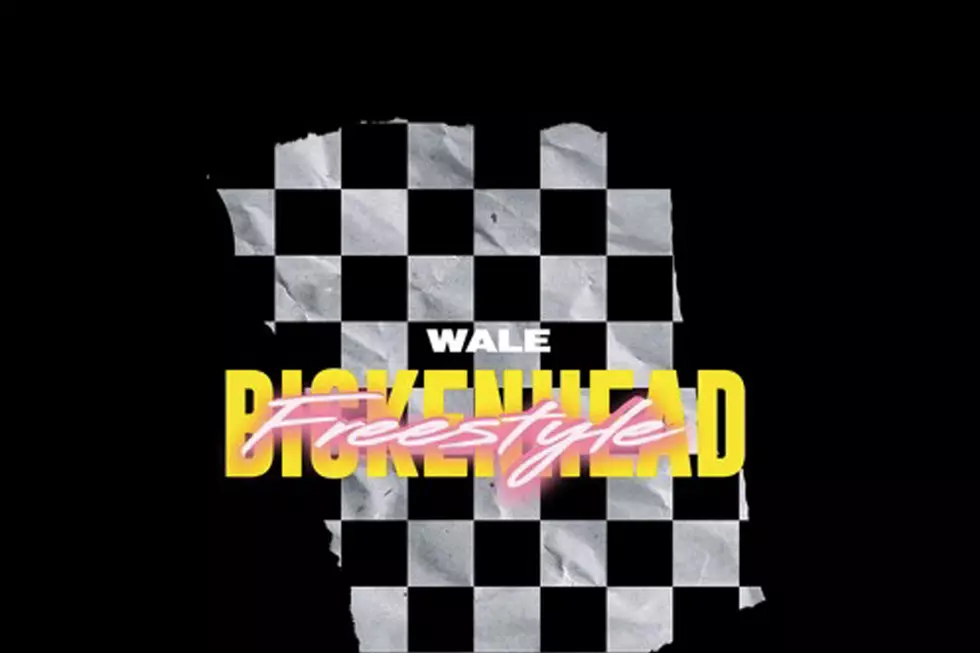 Wale Bodies Cardi B's "Bickenhead" Beat in New Freestyle
Wale via SoundCloud
Freestyle Wale is in full effect. Today (May 25), the rapper, who dropped off his Self Promotion EP earlier this month, took the reins on Cardi B's Invasion of Privacy tune, "Bickenhead," to turn in a sharp new freestyle. He doesn't disappoint.
Spitting for just a little over two minutes, Folarin flexes as he manages to reference embattled former San Francisco 49ers Colin Kaepernick and Bill Cosby within just a few bars. Over the course of the track, he turns in boasts and social commentary in nearly equal doses. It's pretty much vintage Wale.
"For shawty I'll probably tie you or rob you or kill something/My shopping is like my childhood—I gotta let Bill go," he spits over the fire Bardi instrumental.
This new freestyle continues what's been a steady dosage of new Wale tunes over the last few weeks. Outside of this, and the tunes on Self Promotion, he also he tackled H.E.R.'s "Every Kind of Way" beat. Speaking on his last EP, Wale claimed that it would be his last indie project.
"This will be my last indie project .. it's been fun (and lucrative) but I have goals to accomplish outside music. New chapter," he wrote the day he released the three-track EP.
Check out his "Bickenhead Freestyle" below.
See 60 Hip-Hop Albums Turning 20 in 2018