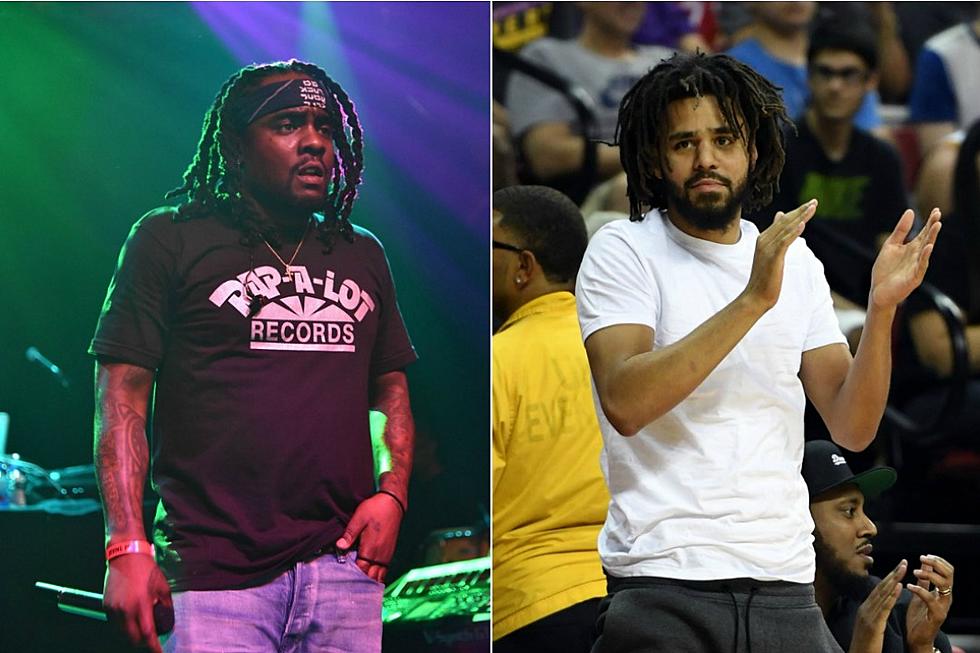 Wale "My Boy (Freestyle)" Featuring J. Cole: Listen to the Two Trade Bars
Theo Wargo / Ethan Miller, Getty Images (2)
Wale's latest EP, Free Lunch, is scheduled to drop on Friday (Sept. 14), but ahead of the project's release, a collaboration with J. Cole on the project called "My Boy (Freestyle)" has hit the web.
The track finds the two MCs doing what they do best, rapping with smooth flows and slick wordplay over a bouncy instrumental. "Don't be talking too much/These niggas copy too much/These niggas cardio crazy, chasing clout must be tough/Fuck it, I wrote me, a dozen niggas got me fucked up/I raise my hands and raise your family's casualties up," Folarin spits.
After a lengthy verse from the DMV spitter, J. Cole comes in for the song's second verse. "I got to black to make sure every dirty dollar stacked/Y'all aiming at the stars, bitch I'm aiming at your Starter cap/Run, nigga, run like a fucking black quarterback (uh)/Stereotypical, but to hear me is spiritual/I will bury you niggas and come and air out your funeral," Cole raps.
While it's been over a year since Wale dropped his Shine album, the rapper has stayed busy in 2018, releasing the two EPs, It's Complicated and Self Promotion. The records were released during Wale's short time as a free agent after leaving Atlantic Records. The artist has now signed a deal with Warner Bros. and will release his upcoming sixth studio album through them.
Listen to "My Boy (Freestyle)" below.
See Photos of J. Cole's Different Looks Over the Years