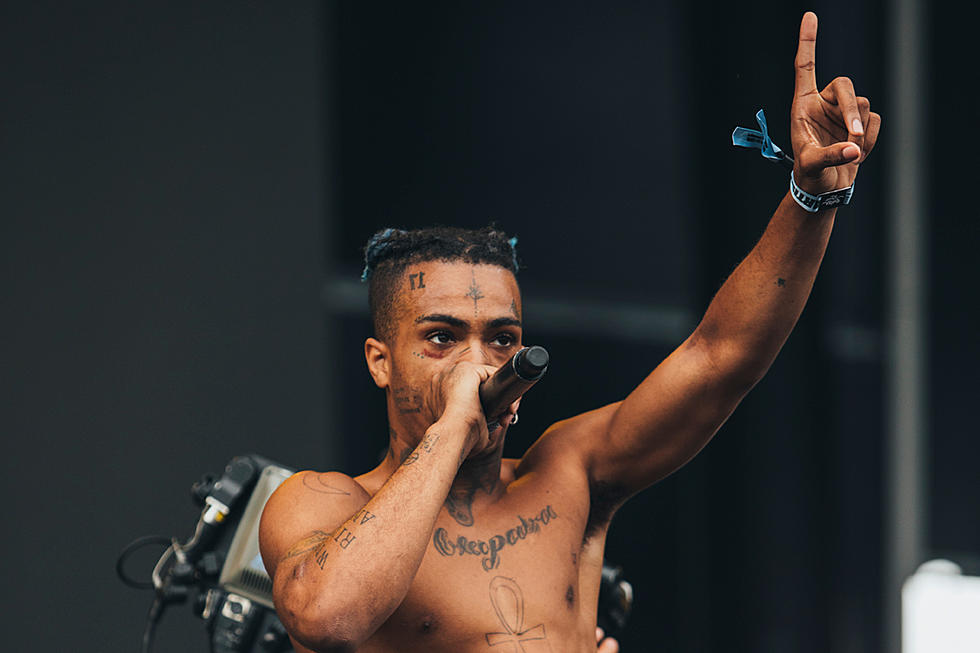 XXXTentacion Inked $10 Million Record Deal Weeks Before His Death
@theinfamousjc
XXXTentacion was reportedly doing a lot of spending in the months and weeks leading up to his tragic death in June, securing homes and other items for himself and family members. The South Florida rapper's big spending was apparently due in part to a jump in tax bracket after the "Sad!" artist inked a new recording contract worth $10 million.
An article from The New York Times printed on Sunday (July 8), reports X had inked the eight-figure deal for his forthcoming music with Empire Distribution. Unfortunately, there is a clause in the contract that may prevent his new projects from dropping until October.
According to Empire CEO Ghazi Shami, X died with "a significant amount of material," but solid plans to release it had not been hammered out. Back in April, the rapper announced his Skins album would be coming soon. He also had a project called Bad Vibes Forever in the works. X previously released his 17 album through his own label, Bad Vibes Forever, and Empire.
Shami recently spoke with Beats 1 Radio about the impact of the death of his beloved artist. "I think catastrophic is the word," he said. "His loss is catastrophic. There's a whole generation of youth that looked to him for a voice. I think that watching him mature as a human being in just like, the 14 months that I knew him—16 months, whatever it was. I mean, to see him go from a child—he was 18 years old when I met him in the jail and did a record deal with me, to where he was at now, just before he passed away…just the conversations he was having with me, and the things that he was focused on, and the things that he wanted to accomplish, showed the potential of what he was going to contribute to the world."
Recently, news broke that the "Look at Me" rapper had left everything to his mother and brother in his will.
See Behind-the-Scenes Photos of XXXTentacion at the 2017 XXL Freshman Shoot