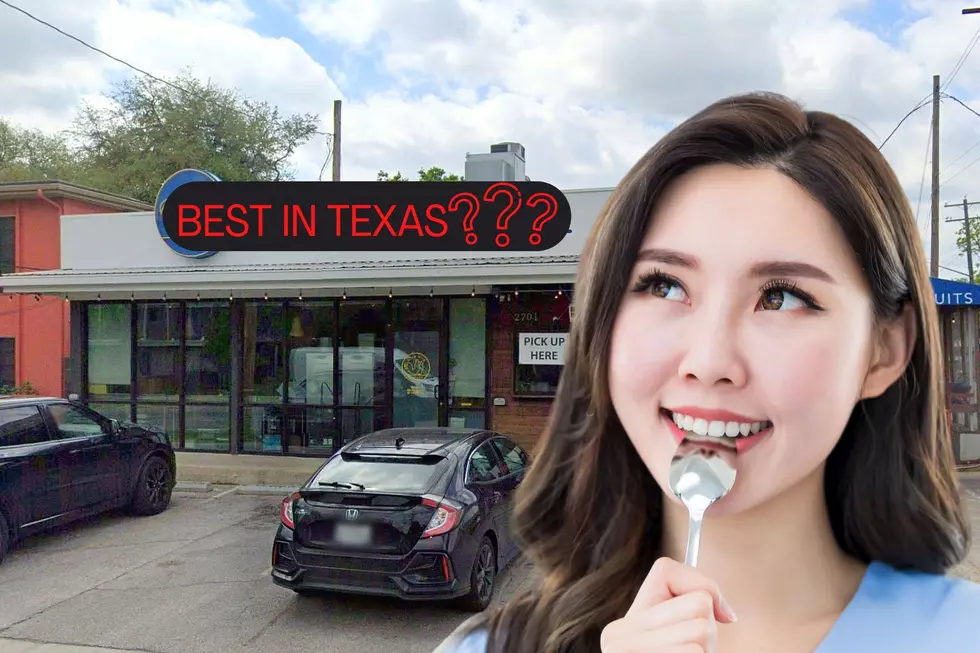 Austin, TX Eatery Lands at #5 on List of Best Restaurants in the U.S.
Canva/Google Maps
Yelp has released their yearly best 100 restaurants in the United States list, and now I have to go try this place in Austin, Texas.
A favorite eatery in Texas' capital city has made the list at number 5.
Yelp Can Help
Yelp has become my go-to source for info on places and products I'm looking to try or buy. Yelp puts together their "Best 100 Restaurants in the United States" list based on reviews that get posted to their site.
Makes sense that they would pull all the info together and put out a "best of" list so we can all see what everybody loves. Yelp will then rank the restaurants on several different aspects like the total number of submissions and positive reviews.
Best 100 Restaurants in the United States
I love it when I see something Texas on these "best of" lists. It gives me reason to head out and try something new. Yelp's "Best 100 Restaurants in the United States" has an Austin, Texas eatery at #5: Bird Bird Biscuit.
Bird Bird Biscuit
---
---
Ever Been?
Me either, but after checking out their webpage and watching the video below,  this is a must-try on my list for sure. They have two locations in Austin -one at 2701 Manor Road and a second locations at 1401 W Koenig Lane. Biscuits and chicken are a perfect match.
Here's Brian Batch talking about Bird Bird Biscuit:
---
---
Looks delicious, right?
Yelp Suggestion
So, what to try first? According to Yelp's suggestion, the reviews are overwhelmingly positive for the spicy Queen Beak sandwich. The chicken is fried in a spicy batter, dipped in a cayenne black pepper honey, and topped with a bacon-infused chipotle mayo. YES, PLEASE!
Next time I'm in Austin, I'll be stopping by the Bird Bird Biscuit to see what all the hype is about. Look for my review on Yelp.
What Did You Think?
Have you ever been to bird bird biscuit in Austin? What did you have, and how was it? Tap the Chat button in our free app to let us know.
[PICS] See Baylor Scott & White in Temple, TX Growing Through the Years
Baylor Scott and White, much like Central Texas, has grown throughout the years. It's hard to imagine that a structure that's dominated the Bell County skyline for decades now started out as a tiny frontier cabin. Let's take a trip through time for a quick visual history of Scott & White Temple. (Special thanks to Jeff Swindoll with Baylor Scott & White for his invaluable assistance.)
Top 25 Delicious Foods & Drinks That Define The Great State of Texas!
There's more to Texas than just Dallas Cowboys and oil in fact, Texas has helped shape the taste of America. From BBQ, to Tex Mex to Ice Cream and beyond, Texas has introduced the rest of the U.S. to the Texas way of life through food. So what foods and drink make Texas so special? Let's take a look.