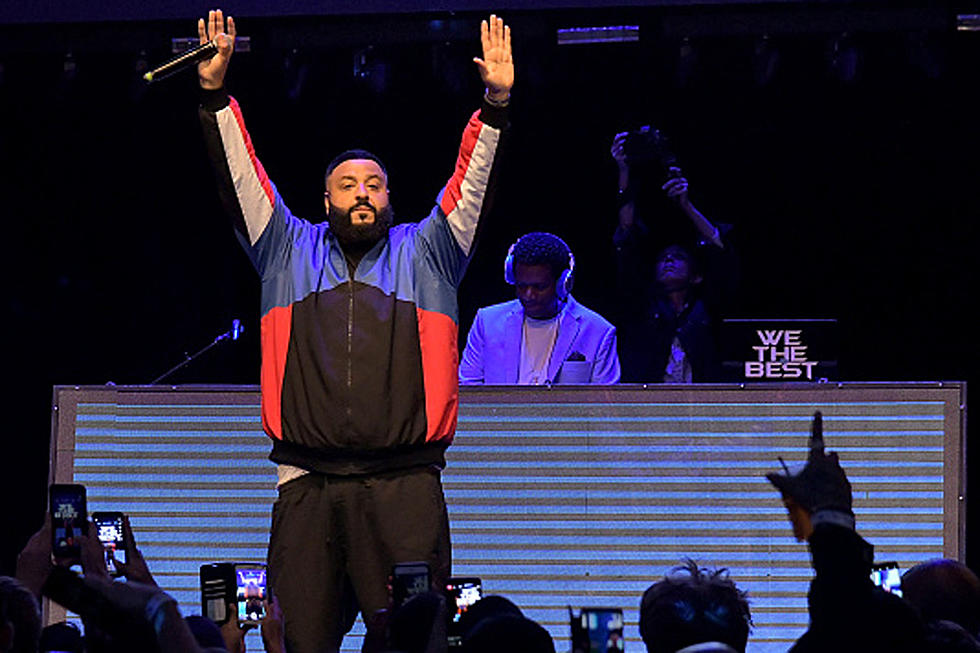 25 Best DJ Khaled Songs, Ranked
Charley Gallay, Getty Images
In hip hop, only a handful of artists possess the cache of DJ Khaled, whose ability to connect the dots and unite a diverse group of stars in the studio for the sake of collaboration has proved invaluable. Born in New Orleans, Khaled became a fixture in the city's rap scene as a clerk at local record store before transferring his skills to the turntables and becoming a DJ.
Moving to Miami in 1998, Khaled became a DJ and on-air personality on radio station 99 Jamz, where he became one of the most popular and influential movers and shakers in Florida. This would lead to connections to the likes of Fat Joe, who inducted Khaled into his Terror Squad crew, under which he would become one of the more recognizable DJs in the rap game.
Earning a record deal with Koch Records through Terror Squad, Khaled released his debut album, Listennn... the Album, in 2006, which produced multiple hit singles and established the DJ as a force to be reckoned with. Over the next decade, Khaled released a consistent stream of blockbuster posse cuts and street bangers, all the while raising his own profile and standing in the music industry.
This culminated in the release of his 2016 album, Major Key, which debuted atop the Billboard charts and became his first project to be nominated for Best Rap Album. As the milestones keep piling up, Khaled keeps delivering the goods, most recently unleashing his eleventh studio album, Father of Asahd, giving the DJ his third consecutive No. 1 album and cementing him as one of music's biggest stars.
In celebration of his longevity and contributions to the culture, XXL ranks the 25 best DJ Khaled songs that have defined his career thus far.
---