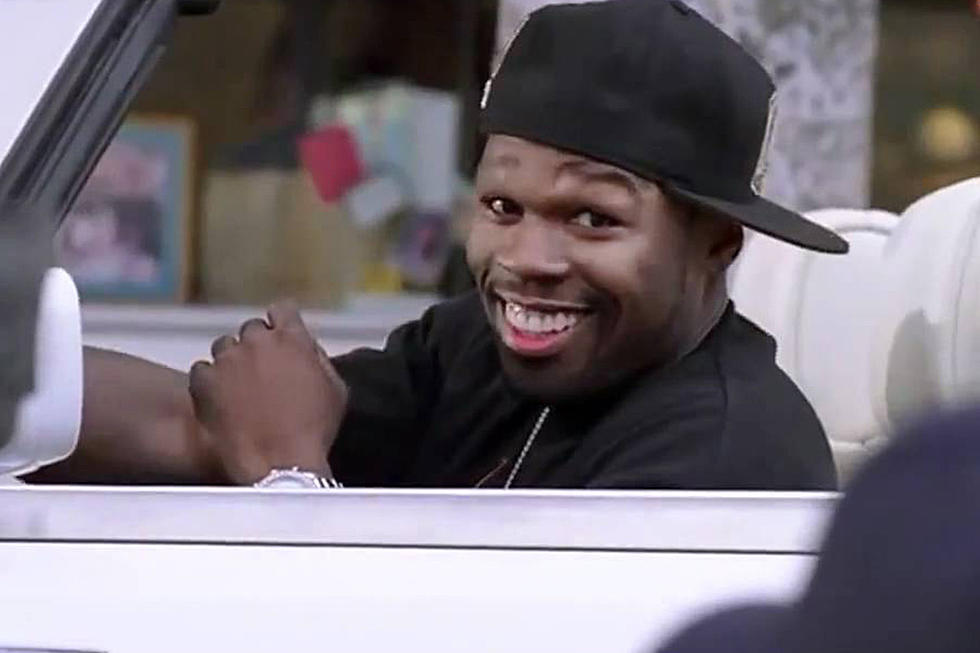 50 Cent Fires Back at Ja Rule Wanting to Battle on Instagram Live With Classic Fif Meme
Entourage
Fans might not get to see the Instagram Live battle of the century after all.
On Monday night (April 13), 50 Cent responded to Ja Rule's request for a hit-for-hit battle on IG Live. After fans weighed in on what they thought of the idea, Fif chimed in with his classic meme from the HBO series, Entourage, where he is seen pulling up in a convertible and laughs before driving off.
"Who want to battle, and here's a moment of silence for the sick and suffering. LOL #abcforlife #starz #powerbook2,3,4,5 #Fox #need attention call 50 #bransoncognac #lecheminduroi #g-unitfilms #g-unitbooks #g-unitrecords," 50 captioned the IG post.
Fif doubled down on his response with an edited photo of Ja holding a sign that read, "I will battle 50 cent for attntion." He goes on to caption the photo, "Stupid #fyrefestival."
Over the weekend, Ja Rule, who was on the phone with Fat Joe while the Bronx rapper was on IG Live with Swizz Beatz, said he wanted "all the smoke" in a battle against 50. Fans of both Ja and 50 appeared to be on both sides of the coin about the potential Instagram Live battle. However, it doesn't look like the competition will come to fruition.
With a beef that steams from an incident in the late 1990s, Ja and 50 have released diss tracks, thrown jabs via social media posts and have also had physical altercations over the last 20 years. The battle between the two Queens natives could have been a monumental moment for hip-hop culture, but it's looking like a no-go.
See Hip-Hop Fans Name The Most Disrespectful Diss Track of All Time