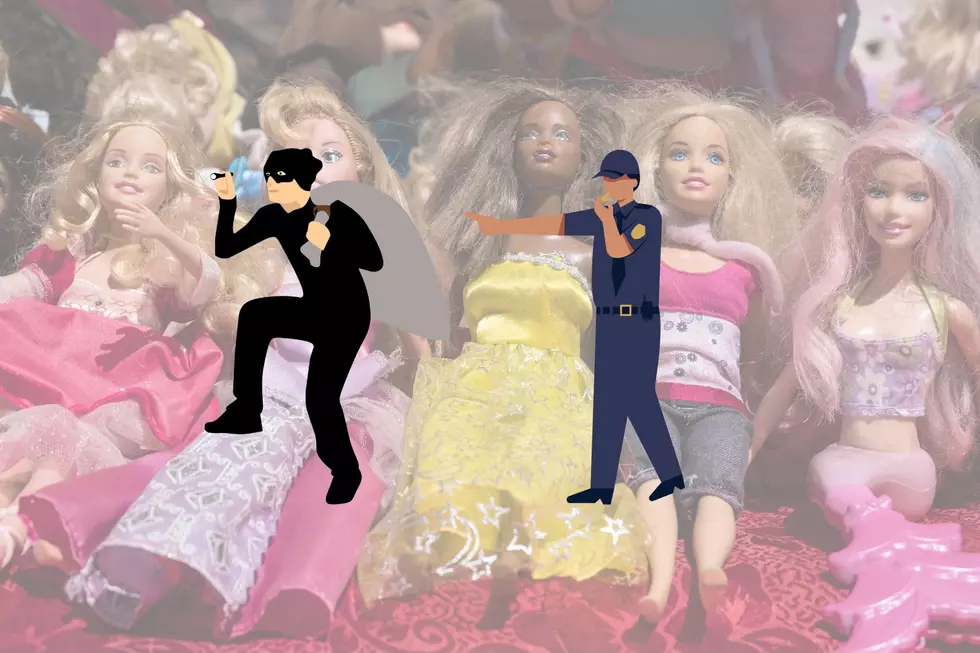 $10,000 Barbie Collection Stolen from Home in Denton, Texas
Canva
Some people like to collect baseball cards, others choose classic cars, and one lady in Denton, Texas until recently had a tremendous collection of Barbie dolls. That all changed after returning home from being out of town for her mother's funeral and coming home to find out that her $10,000 collection of dolls were stolen from her home. 
It's sad enough that she just lost her mother but the victim, Cristina Garza, is now grieving even more as this collection means the world to her. She says it's clear that the thieves went through her backyard and pried open her French Doors to gain access to her home. They went to her bedroom which is where her collection was displayed. Cristina had been working to build her collection for decades and is now worried that her collection is gone forever. 
How Many Barbie Dolls Were Stolen in Denton, Texas?
According to the NBCDFW, there were around 100 dolls, maybe 150 dolls that were taken from her home while she was gone. The dolls are valued between $50 to $100 each and some of them were in outfits that cost a lot. The was one doll in particular from 1959 that is valued today at around $6,000.  
Other Items Stolen With the Barbie Collection
There were also about 100 autographed photos with an approximate value of $3,000. Also, 10 horror masks that cost about $100 each. With online sales tracking down these dolls and this collection is going to be difficult, there are no suspects that police have identified at this time.  
LOOK: The top holiday toys from the year you were born
With the holiday spirit in the air, it's the perfect time to dive into the history of iconic holiday gifts. Using national toy archives and data curated by
The Strong
from 1920 to today,
Stacker
searched for products that caught hold of the public zeitgeist through novelty, innovation, kitsch, quirk, or simply great timing, and then rocketed to success.
[PHOTOS] A Life-Sized 'Barbie Dream House' is Coming to Texas This Summer
So what can we expect from this exciting, immersive experience? Here are some initial photos of what you'll be walking into this summer in Houston, TX!