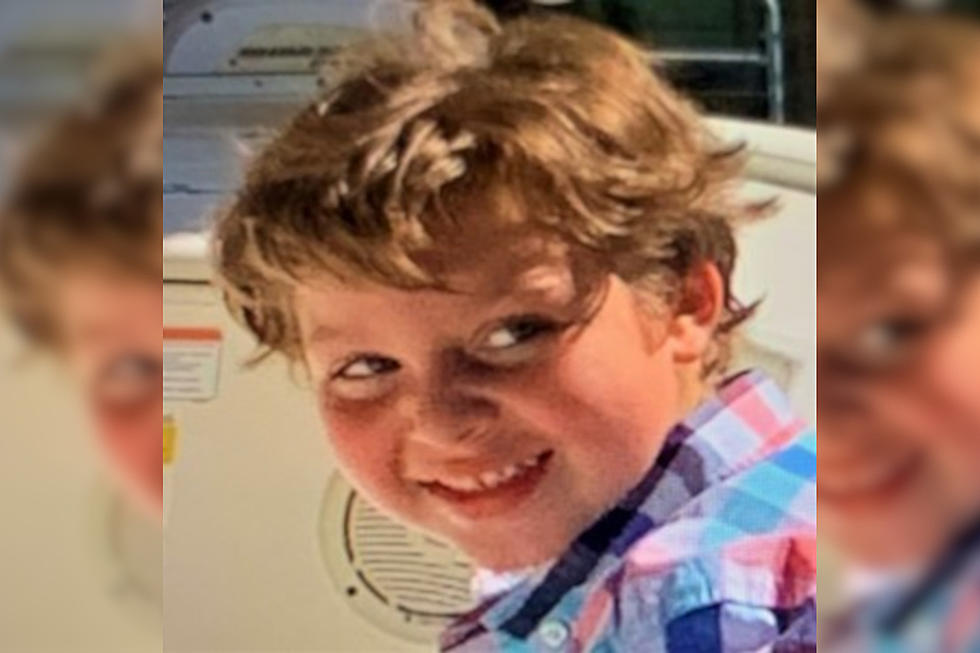 Body Found in Search for Missing Texas Child, Girlfriend of Father Charged
Samuel Olson - Image Courtesy of Texas EquuSearch
The search for a missing 5-year-old boy from Houston may be over after a body was discovered in a Jasper motel Tuesday. The girlfriend of the missing boy's father has been arrested and charged with evidence tampering.
An anonymous tip led authorities to a Best Western Motel in Jasper, Texas where a body was found in a tote bag that had been there "for some time" according to a report from KPRC.. Authorities believe the body found was that of 5 year old Samuel Olson.
Theresa Balboa was arrested Tuesday night and may face additional charges, police shared during a news conference.
She was already out on bond from an assault case in November. KTRK reports that the specific charge was assault with intent - impeding breath.
Samuel's father, Dalton Olson, was the complainant in the case.
KTRK has a timeline of events that suggests Samuel may have been missing for far longer than initially believed.
This is why you have to be very careful of who you let take care of your children. The person you are dating may not be a suitable person to have around your kids.
I am still side eyeing the dad. Sometimes when the significant other causes harm to the person's child, they may have had something to do with it as well.
Though he is the complainant in the assault case, I still think we shouldn't take him out of the spotlight just yet.
KEEP READING: Here are the most popular baby names in every state
Using March 2019 data from the
Social Security Administration
,
Stacker
compiled a list of the most popular names in each of the 50 states and Washington D.C., according to their 2018 SSA rankings. The top five boy names and top five girl names are listed for each state, as well as the number of babies born in 2018 with that name. Historically common names like Michael only made the top five in three states, while the less common name Harper ranks in the top five for 22 states.
Curious what names are trending in your home state? Keep reading to see if your name made the top five -- or to find inspiration for naming your baby.
LOOK: Here are the biggest HBCUs in America
More than 100 historically Black colleges and universities are designated by the U.S. Department of Education,
meeting the definition
of a school "established prior to 1964, whose principal mission was, and is, the education of black Americans."
StudySoup
compiled the 20 largest historically Black colleges and universities in the nation, based on 2021 data from the U.S. Department of Education's
National Center for Education Statistics
. Each HBCU on this list is a four-year institution, and the schools are ranked by the total student enrollment.
LOOK: A history of Black representation in movies
LOOK: Here are copycat recipes from 20 of the most popular fast food restaurants in America