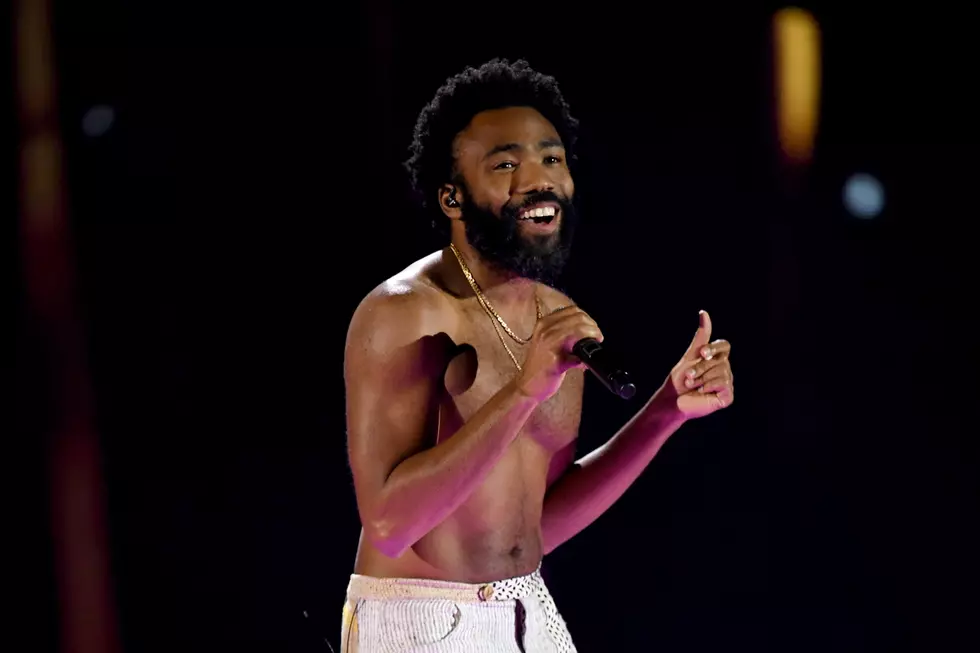 Childish Gambino Breaks His Foot During Dallas Show
Ethan Miller, Getty Images
Childish Gambino has nine dates left on his This Is America Tour, but an injury he suffered last night (Sept. 23) leaves the remaining shows in question.
The "Feels Like Summer" crooner threw fans for a loop at his Dallas performance yesterday when he walked off the stage 30 minutes before it was scheduled to end. Fans believed he may have "misstepped during a dance move," according to TMZ, and a rep from the venue, American Airlines Center, has confirmed that the artist broke his foot after the show.
According to radio personality Kevin Turner, Gambino left the stage before performing some of his biggest hits. "The show ended without them playing Sober, 3005, Sweatpants, and Redbone so naturally most of the crowd is pissed and also confused," he tweeted.
Hopefully this doesn't keep him from continuing the tour, as it will be his last. In a fan video from his kickoff show in Atlanta on Sept. 6, Gambino told fans, "Number one, if you're at this show, then you know this is the last Gambino tour ever. I love you forever for supporting me and coming out for this shit."
The This Is America Tour with Rae Sremmurd has received rave reviews since it began earlier this month. During his Sept. 8 show in Chicago, the Atlanta star dedicated his single "Riot" to Mac Miller, who passed away one day prior. Vince Staples is slated to join Gambino on the tour in October.
XXL has reached out to his publicist for further information.
See Photos of Childish Gambino's Different Looks Over the Years