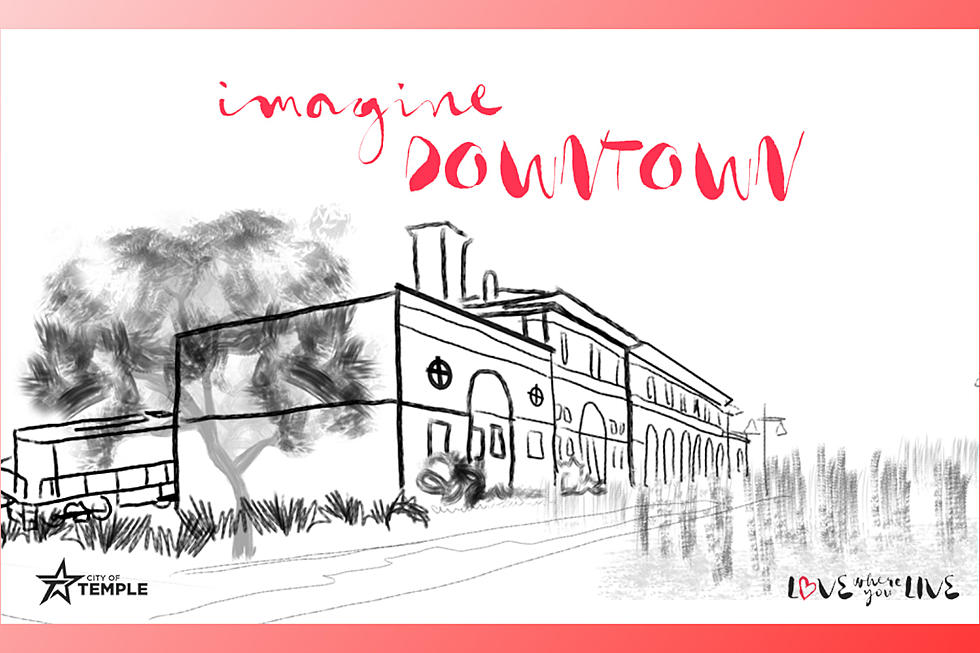 Downtown Temple Adding Some Exciting New Places to Eat & Shop
City of Temple
Central Texas continues to see growth, and Downtown Temple is about to become a great spot for eating and shopping.
According to a report from KCEN, the City of Temple is investing $60 million to improve the cities downtown area. Several big projects are underway including two parking garages, living spaces and new restaurants. The hope is to have all this done and ready by mid 2022.
I love it when a city invests in itself, giving residents new and exciting things to do. The City of Temple is doing just that with its downtown area.
As a new resident to Temple, I'm always looking for something fun for me and the family to go do. Movies theaters and bowling alleys are always a great way to have some fun, but we always love checking out a new restaurant too, especially when it offers more than just food. So, seeing the story about some of the stuff happening in Downtown Temple is pretty exciting.
Some of the new places mentioned from KCEN are Butcher and Baker Grocery Store.  Manager of H5B3 LCC, Bruce Bates, says the name is pending, but looks to turn the In the Mood Ballroom at 13 S. Main Street into a bakery and butcher shop with a dining area and a general grocery store. Bruce told KCEN's Andrew Moore, "We are trying to add to the overall experience of people that might live in Downtown Temple. They can literally walk down to the corner store and get what they need to prepare a meal."
Bird Creek Burger Co. is looking to rebrand as Bird Creek Brewery with a new location where owner Bruce Bates says it'll have more space with outdoor dining.
City Eats Food Hall looks like a blast as well. Rick walker says it'll have a little bit of everything with from a chef created menu to drinks, parlor games, and even a couple of bowling lanes and possible even a rooftop bar.
At City Easts Food Hall, Rick Walker wants to give Temple locals a little bit of everything. He's planning a chef-driven menu, drinks, parlor games similar to Giant Jenga, and even a few bowling lanes.
John Vernon is turning the home at 209 N. 7th Street into FoxDog complete with a beer and wine garden and rotating food trucks providing hot meals.
With all the attention being paid to downtown, the city is also putting in some parking garages with a combined 600 spaces. Look for those at S. 1st Street and East Central Avenue. Both should be completed by this fall.
These are just a couple of the new attractions expected in downtown Temple. So far, I love what I'm seeing and can't wait to explore these exciting new places.
Top 20 Restaurants Central Texans Wish Would Come to Temple
Back on April 30, 2021, I
asked the good people of Temple
if they could picture a good restaurant to fill the lot on North General Bruce Drive where the soon to be torn down Long John Silver's stood.
This was before it was announced that a Dutch Bros. Coffee location would open there (which was one of the places I predicted as a contender in our article).
So now we know what will go in that spot, but the responses to my survey were interesting because they paint a picture of just how diverse Temple's population is. People recommended some familiar restaurants with locations in the surrounding area, but also a few I'd never even heard of.
Here are the top 20 results of the survey. Let's see what the good people of Temple are craving!
14 Texas Eats We Can't Live Without