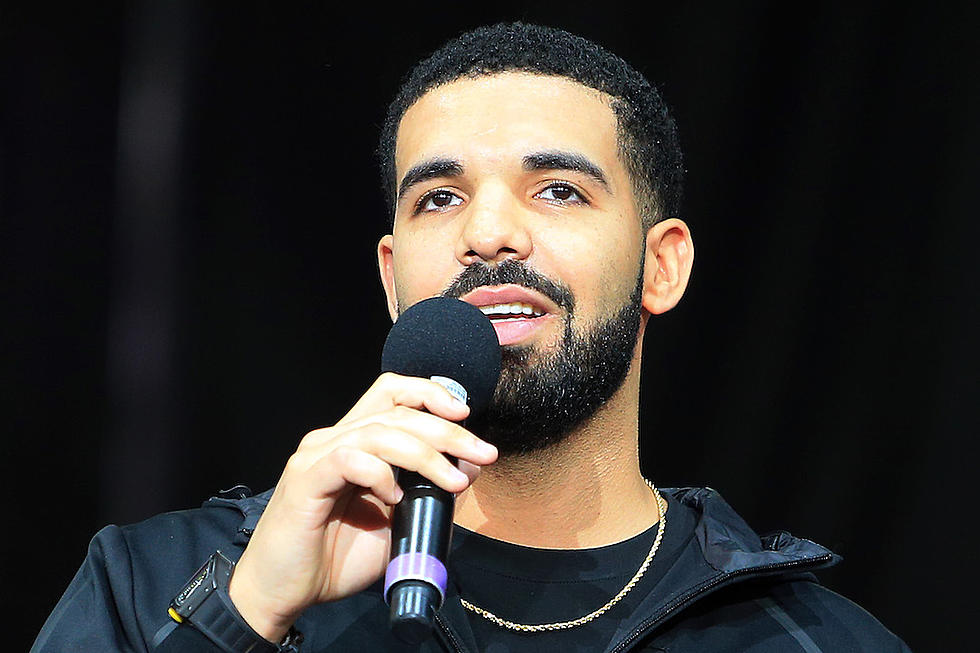 Drake Addresses Being Called a Culture Vulture: "That's Some Real Confused Hater Sh!t"
Vaughn Ridley, Getty Images
Drake loves him some U.K. Yet, the feeling isn't always reciprocated. Aubrey has been across The Pond on his Assassination Vacation Tour and recently had to address being labeled a culture vulture by local artists in an interview.
The OVO head honcho has been making his rounds in Europe and despite bringing out popular British artists like J Hus, Krept & Konan and Dave while on different stops, some other U.K. artists haven't felt how Drake's been operating. Namely, respected U.K. grime rapper Wiley who called Drake out on Twitter last week. On Saturday (April 13), Drizzy sat down with Tiffany Calvar of BBC's 1Xtra Rap Show and the "God's Plan" rapper addressed the animosity.
"I hate that people think that, like, me being into music from these kids who are trying to make it and trying to build a name for themselves, it's like, 'Oh, that's some culture vulture.' What does that even mean?" Drake said. "I don't understand what that means. Would you rather me not acknowledge anything or support? That's some real confused hater shit. It is what it is. I see it a lot. I'll never understand how supporting someone's song or going a step further and giving someone a song, linking up, I'll never understand how that's not viewed as something admirable."
He continued, "It was Wiley that said that. I just said his name cause I felt like that was some goofy shit. But yeah, I just didn't like that. Like what are you talking about?"
During the sit-down, Drake also discussed people saying he has a false accent. "It's actually funny because I think when I first came in the industry, I think I felt this pressure to, 'Be American' and sound American," he said.  "I think now that we are all so proud to be from Toronto, we start talking more like how we talk."
Wiley has since responded to Drake's call out on social media. Posting a clip of the interview on Instagram, he captioned the audio,"#GoofyYeah 😭😂😭😂😭😂😭 If what I was saying was wrong you would of stayed silent 😂😭😂😭😂😭😂😂."
He later gloated over the possibility of a highly-publicized beef with one of the biggest artists on the planet. "Have I got myself into a war with @Drake ? Lol @tiffanycalver #Jeeeeeeeeeeeeeeeeze #Amazing," Wiley posted on Twitter. He also put out an IG video mocking the Canadian rapper.
See how the whole thing played out below.
See Photos of Drake's Different Looks Over the Years