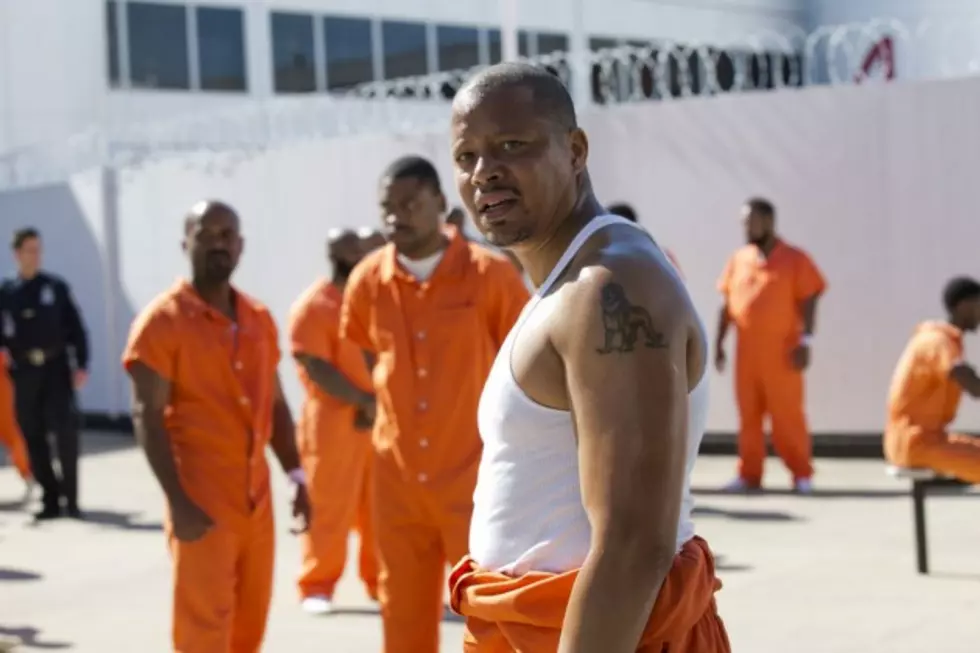 'Empire' Season 2, Episode 1 Recap: Lucious Kills Again, Chris Rock Is a Cannibal & Anita Sleeps With a Lesbian
FOX
Six months ago, 17.6 million viewers were left hanging after the feds finally found a way to take Lucious Lyon down in the season finale of Empire. Jamal was named the new head of Empire, Cookie was allowed back into the building, Hakeem hated his father, Andre was covering up what now looks like murder and celebrity appearances were taking over every other scene. During last night's season two premiere, none of that changed. But that didn't stop creators Lee Daniels or Danny Strong from bringing betrayal, drama and a never-ending list of celebrity cameos to new heights.
Swizz Beatz kicked things off as Cookie plans a #FreeLucious concert in the middle of New York. Swizzy's surprise appearance is dope, but the message Daniels and Strong portrayed was even better. It's no secret that news headlines are plagued with innocent men being murdered or incarcerated by the hour. Thus, the Empire creators took it upon themselves to address the issue. How? By dressing Cookie up in a gorilla costume while she jumps around for freedom in a cage. That scene doesn't end before the Lyoness speaks her peace.
"How much longer are they going to treat us like animals? The American correctional system is built on the backs of our brothers, our fathers and our sons. How much longer? It is a system that must be dismantled piece by piece... not justice for some but justice for all," Cookie shouts.
From there, the FOX hit just kept things rolling. Hakeem, Anika, Cookie and Andre are still working to evoke a hostile takeover alongside their millionaire Mr. Tricktor. Unfortunately, if fans remember correctly, the hostile crew is short $250 million. So Tricktor brings in a wealthy friend named Mimi Whiteman (played by Marisa Tomei), whose appetite for women is as big as Hakeem's need for fame. Cookie throws Mimi a party to show her what Empire life is like, but the only thing Miss Money Bags is focused on is Anita a.k.a. Anika. So, Boo Boo Kitty takes one for the team. Too bad Lucious is always one step ahead.
Lucious thinks he's a god because he's always in the know. In this case, he got wind of this $500 million hostile takeover and overthrows his own company while his family is none the wiser, with the exception of Jamal. Meanwhile, after business is handled, DeRay Davis makes his final "living" appearance on the show while he's locked up with Lucious.
Remember that guy Frank Gathers -- you know, the one Cookie and the devil pushed work for at "$50 a pop back in the day"? Well, he's locked up with Lucious too. Frank (played by Chris Rock) is actually a cannibal. He kills DeRay's character and sends his head to Cookie's doorstep (but not before snacking on him) after he snitches on Cookie for snitching on Frank. But DeRay shot up Teddy McMillan, Frank's eyes on the outside. So let the streets call it, and justice is served. Except Cookie knows her family is now on Frank's hit list, and after three months, she finally pays a visit to her good ol' "son of a bitch" in prison and tells him to "fix it."
Like any OG, Lucious has an old fashioned sit down with Frank. Being the family man that he is, Lucious pays off Frank's crew -- unbeknownst to him of course -- and tells them to kill him. "Kill him. Make it loud and make it long," Lucious tells the prison goons. And it's clear that murder runs in the family because Andre and Rhonda are still busy trying to cover up what they did to Vernon -- they killed him last season and tried to bury the body. And although blood is supposed to run thicker than water, Jamal is ready to cut all ties with anyone who shares his last name, except Lucious. That's a surprise.
Overall, Daniels and Strong find a way to push things along to the next level. But they couldn't have done it without their endless guest stars including Al Sharpton, who tells Cookie mass incarceration is a huge issue, but word on the street is Lucious isn't innocent so he can't help; Don Lemon, who wants an exclusive of course; Ms. Lawrence, who plays a member of GLAAD trying to get Jamal for a benefit; Bre-Z, who plays Gatz, Frank Gathers' daughter; and of course the introduction of Tomei as Mimi Whiteman and Chris Rock as Frank Gathers.
By the way, did anyone else check the endless product mentions Tom Ford racked up last night?
In the words of Lucious, "game over, bitches!"
See 10 Epic Beefs in Hip-Hop History