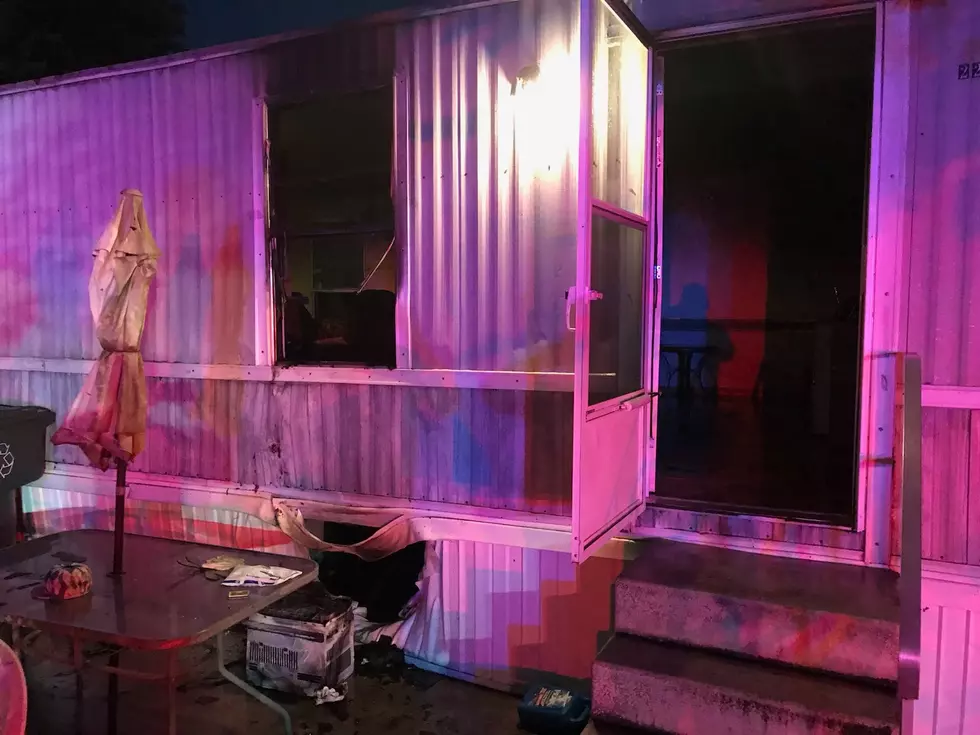 Family Safe, Dog Rescued From Early Morning Fire in Temple
Temple Fire & Rescue Photo
A family and their dog are safe after their mobile home was gutted by flames early Monday morning.
Temple Fire & Rescue crews were dispatched to the Bird Creek Mobile Home Park, 1506 Caddo just off West Nugent Avenue in Temple, shortly before 5:30 AM. A neighbor had called 9-1-1 after noticing a home at 2203 Navajo in flames.
When firefighters arrived, they were able to extinguish the fire quickly, limiting damage to the home and keeping flames from spreading to other areas.
No fire-related injuries were reported, and everyone in the home was able to get out safely. However, their small dog had been trapped inside. Firefighters were able to rescue the dog and get him safely out of the smoke-filled home. Thank goodness!
15 firefighters and 6 vehicles total were dispatched to the scene. The case of the fire remained under investigation late Monday morning.
---
Also happening in Temple, police are investigating three shooting incidents that happened Sunday, two of which resulted in injuries.
The first shooting occurred at Club Heavy, 806 East French Avenue, around 1:40 AM. When officers arrived, they found a man suffering from a gunshot wound. He was transported to Baylor Scott and White Medical Center with serious injuries.
About an hour later, officers were dispatched to a shots fired call from the 800 block of North Main Street. There they observed that gunfire had damaged a residence. Thankfully, no injuries were reported.
Officers were dispatched to the Village at Meadowbend Apartments, 2787 Martin Luther King Junior Drive, around 9:15 PM. There, they found a man in the parking lot who'd been injured by gunfire. He was taken to Baylor Scott and White Medical Center with injuries described as non-life-threatening.
If you have any information that might help investigators find and arrest those responsible, you're asked to contact Temple PD at (254) 298-5500. You can also contact Bell County Crime Stoppers anonymously at (254) 526-8477 or bellcountycrimestoppers.com, or via the free P3TIps app. Information leading to an arrest could net a cash reward of up to $1,000.
Meet Texas' Most Wanted Fugitives