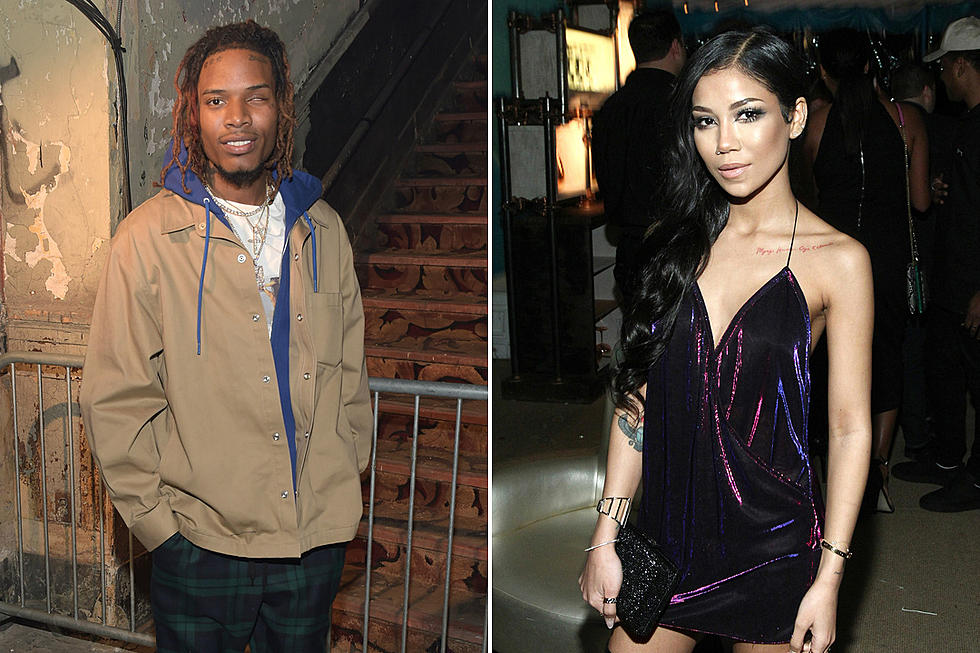 Fetty Wap Collaborates With Jhene Aiko for His New Album
Jason Kempin / Tommaso Boddi, Getty Images (2)
Fetty Wap worked with Jhene Aiko on a record for his upcoming album. The New Jersey native revealed the collaboration in a new interview about his King Zoo LP.
"I sent her a song and made it specifically for her to feature on," Fetty told Billboard. "When she heard the song, she was like, 'The song is fire. It's hot. We gon' rock with it.' She did it. She took her time on it. She did what she did and it's fire. I'm just excited because it's my first time working with big artists."
XXL caught up with Fetty just a few weeks ago to get an update on his much anticipated album. The "My Way" artist explained that he was the only person to blame for the project's delay.
"The reason for the delay is me. It wasn't nobody else," he said. "It wasn't a conflict between me and 300 [Entertainment]. It wasn't a conflict between me and RGF [Productions]. It was no conflict at all. It was just me not being satisfied, you know what I mean? I feel like my first album was good because peoples was ok with the songs I had out. Now it's more like, what songs can you make, you feel me?"
Check out XXL's entire interview with Fetty to learn how he made $20 million through investments.
12 Rappers Who Have 10 or More Solo Albums in Their Catalog