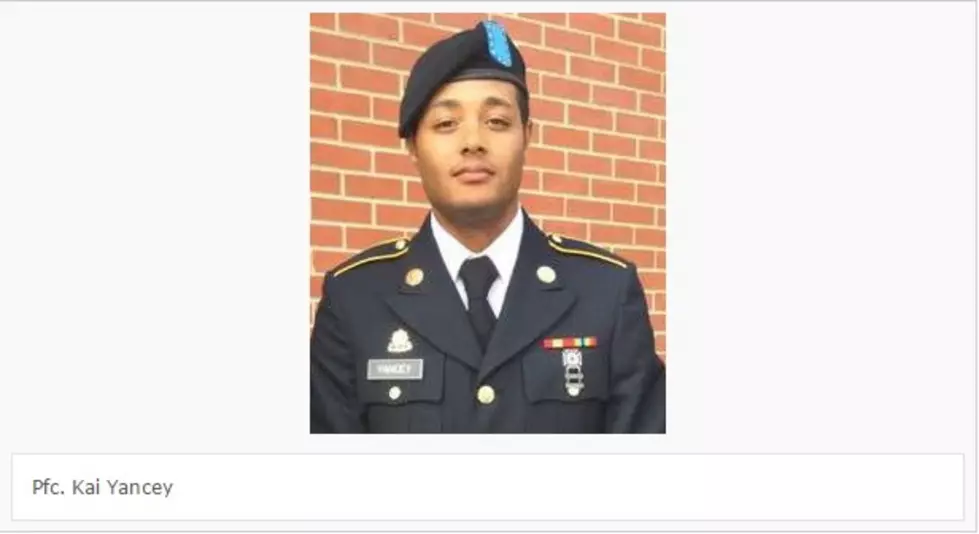 Fort Hood Soldier Died of Complications From Illness, Officials Say
Pfc Kai Yancey - Fort Hood Courtesty Photo
Fort Hood officials have released the name of a soldier who passed away on New Year's Day after falling ill.
26-year-old Private First Class Kai Yemale Yancey passed away on January 1 while being treated at Baylor Scott & White Hospital in Temple. A media release stated his passing was due to complications from his illness.
Yancey's home of record was  El Paso. He entered active-duty service in February of 2015 as a motor transport operator and was assigned to the 1st Battalion, 12th Cavalry Regiment, 3rd Armored Brigade Combat Team, 1st Cavalry Division in 2016.
Yancey's awards and decorations include the Army Achievement Medal, the National Defense Service Medal, and the Army Service Ribbon.