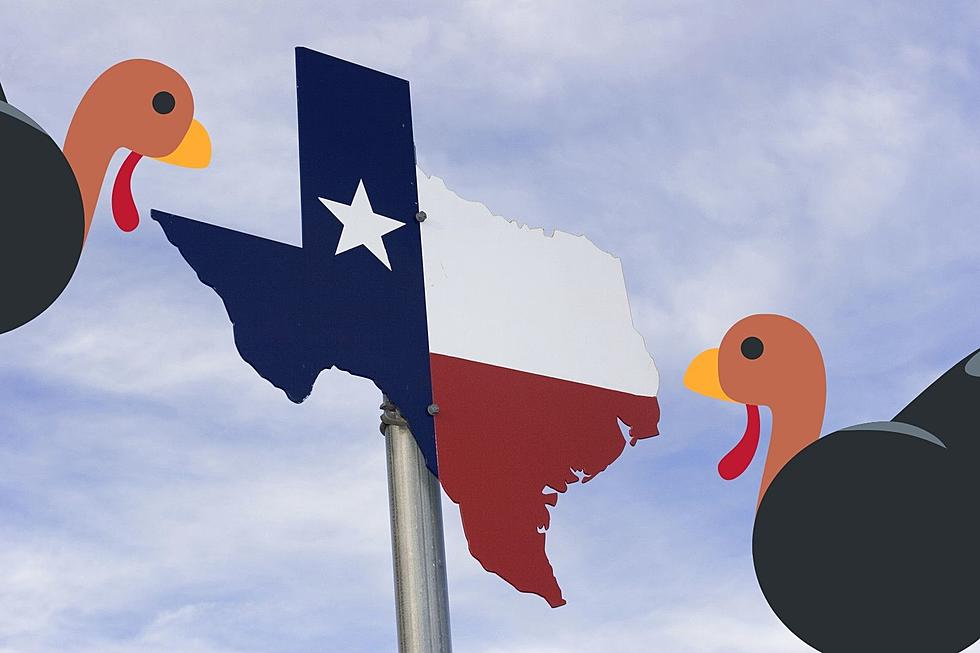 It's Entirely Possible That the First Thanksgiving was Celebrated in Texas
Getty Images/Canva
If you're like me, you probably remember Thanksgiving being based on the colonial pilgrims' first harvest meal in Plymouth, Massachusetts in 1621. However, according to the Texas Almanac, the first Thanksgiving may have happened right here in the great state of Texas in 1598. Particularly, somewhere around El Paso, Texas.
What We Learned About Thanksgiving in School
The traditional belief is that the first Thanksgiving was celebrated by the Pilgrims in 1621 at the Plymouth Plantation with the Wampanoag. The food featured waterfowl, venison, lobsters, clams, berries, fruits, pumpkins and squash.
Did Texas Do It First?
But, according to the Texas Almanac, the real first Thanksgiving happened about 20 years earlier.
Juan de Oñate was a Spanish explorer who, in April of 1598, set out to cross the Chihuahuan Desert along with around 500 soldiers, colonists, and their wives and children, plus 7,000 head of livestock.
The expedition was to last 50 days. Along the way, Oñate and his crew would run into severe weather problems, including seven days of rain which were followed by a long, hot dry spell that would see the men, women, and children run out of food and water.
The expedition would go five days without food and water before finally making it to the banks of the Rio Grande. Upon arrival to that iconic river we all know and love near present-day El Paso Texas, two horses drank until their stomachs burst and two men drowned in the river. 10 days later, Oñate would order a day of Thanksgiving to celebrate a successful end to the expedition.
Still No Turkey, Though
Oñate would also invite the local natives of the region, the Mansos tribe, to the celebration.
While the Spaniards would supply the game to eat, the Mansos would bring the fish, hereby marking the first Thanksgiving between European colonists and natives of the New World.
Yep: Texas Most Likely Did Thanksgiving First
Remember, this all happened 23 years before the "first Thanksgiving" we were all taught about in school.
So maybe the first Thanksgiving did happen in Texas. History seems to suggest it.
The Hawn Hotel and Arcadia Theater in Temple, Texas Will Soon Be Beautiful Again
Work has started on turning two of Downtown Temple, Texas' most distinctive (and, honestly, long neglected) landmarks. Here's what's in store for the Hawn Hotel and Arcadia Theater.
Take A Tour of The Wedemeyer House in Belton
This is just one of many historical homes that you can find nestled in Belton, Texas. Feed your curiosity by exploring just what the inside REALLY looks like.
Toys For Troops Returns to Make Christmas in Central Texas a Merry One
Operation Phantom Support and these fine sponsors are once again collecting toys to help Central Texas military and first responder families in need have a joyous holiday.
If you want to help make some Christmas magic happen, please donate a new, unwrapped toy or gift at one of these fine Central Texas drop-off locations.