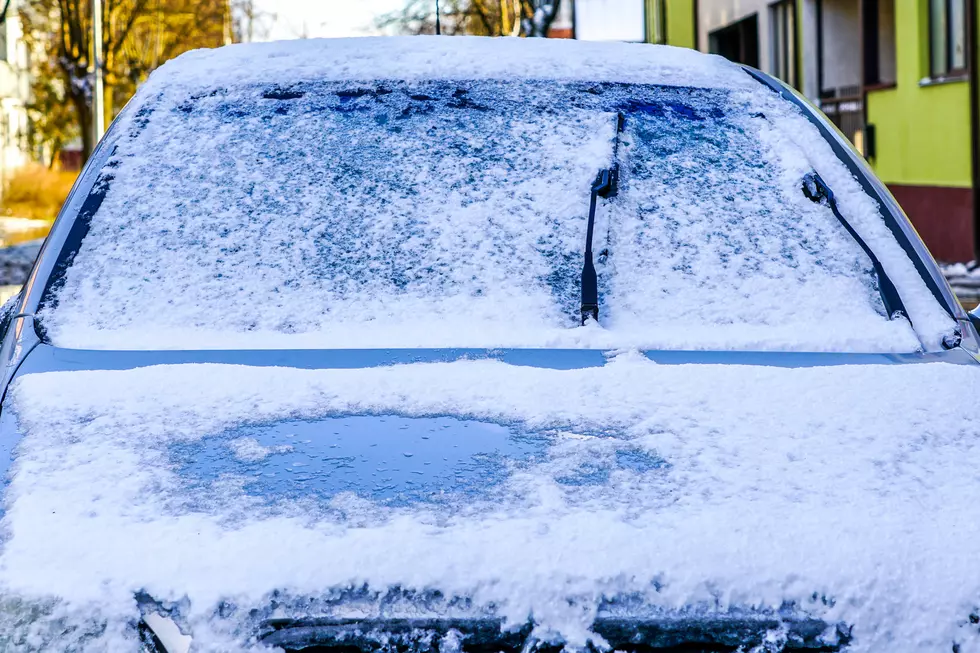 Better Bundle Up, Because Killeen, Texas is Expecting Freezing Weather Friday Morning
Getty Images/iStockphoto
Last February, Killeen, Texas and most of North America experienced one of the craziest acts from God. We witnessed a snowstorm that left millions frozen in place and took people's electricity out, leaving many struggling to keep warm with firewood, piles of blankets, generators, or whatever they had at hand.
The water froze as well, and some people are still fixing up the plumbing in their homes.
As a proud Texan, I know as well as you do that we were not prepared for an act of nature that extreme to impact us.
The cold weather expected overnight tonight and into Friday morning won't be anywhere near as severe, but it'll be a chilly reminder that winter is on the way and we've got to make sure we're properly prepared.
Our partners at KWTX-TV report that a freeze warning will go into effect for areas of Central Texas from Midnight tonight through 8AM Friday. Morning lows will be in the mid-30's, so if you commute to work early, please be careful on the roads and give yourself plenty of time to warm up the car, defrost your windows, and get to work safely.
Again, this won't be a catastrophic blizzard like we experienced earlier this year, but it's winter knocking on the door and letting us know she's coming.
I remember when the ice storm happened and how stressful it was trying to not only keep the house warm, but to find clean, running water during and after the storm. Heck,  many cities ran entirely out of gas. I didn't even consider that possibility, as I'm sure many didn't.
With colder weather coming and memories of the big freeze still fresh in my mind, I can only recommend you stock up on plenty of water and canned goods, and grab some fire wood or other safe, reliable heating methods in case we see a repeat this winter season.
We Texans don't see massive snowfall very often. Once the magic wares off and we spend several days freezing our butts off, we're completely over it.
So, grab your space heaters and plenty of blankets, and make sure you prepare yourself for whatever Mother Nature has in store for us as the temps start to go down.
LOOK: We Loved Your Central Texas Snow Day Pics
Check Out Snow Day Pictures From Listeners in Killeen And Temple