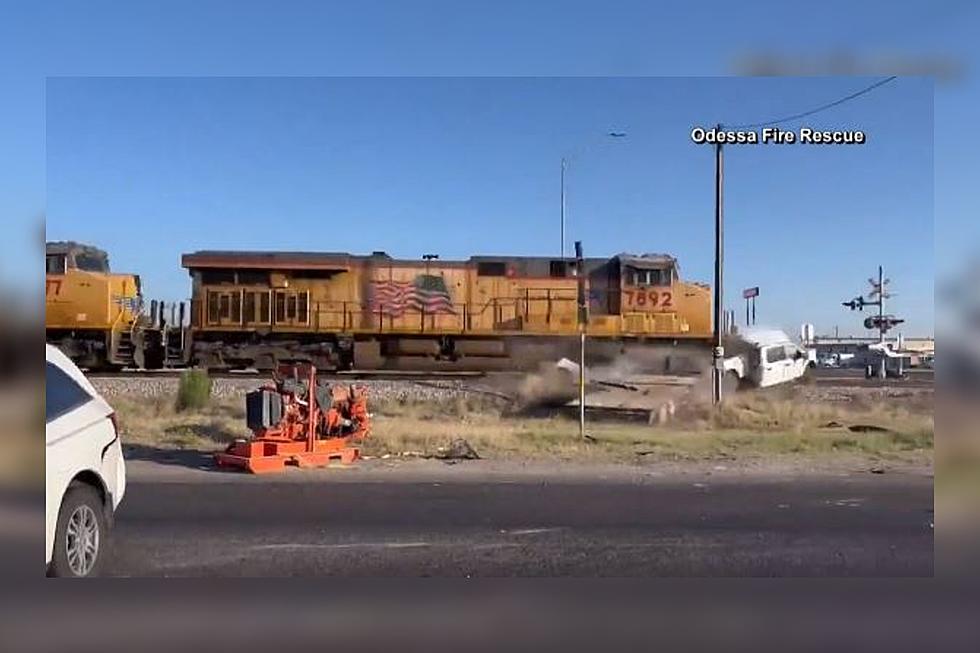 Shocking Video Shows Train Hitting a Truck in Odessa, Texas
Twitter: WFLA News
Odessa Fire Rescue shared a video of a train slamming into a truck that was stuck on the railroad tracks.
The incident happened on Wednesday morning (April 19) following a deadly crash, according to KSAT. The Ford F-250 pulling a trailer collided with a Honda minivan on Business 20, which led to it getting stuck on the tracks.
The driver of the truck was able to get out before the train slammed into it and was uninjured.
The driver of the minivan, John Edward Grube, was pronounced dead on the scene. His passenger, Kay Clemens Pries, was transported to a Lubbock hospital and is reportedly in critical condition.
The accident is currently under investigation by the Texas Department of Public Safety.
LOOK: Here are the states where you are most likely to hit an animal
Hitting an animal while driving is a frightening experience, and this list ranks all 50 states in order of the likelihood of such incidents happening, in addition to providing tips on how to avoid them.
LOOK: The biggest scams today and how you can protect yourself from them