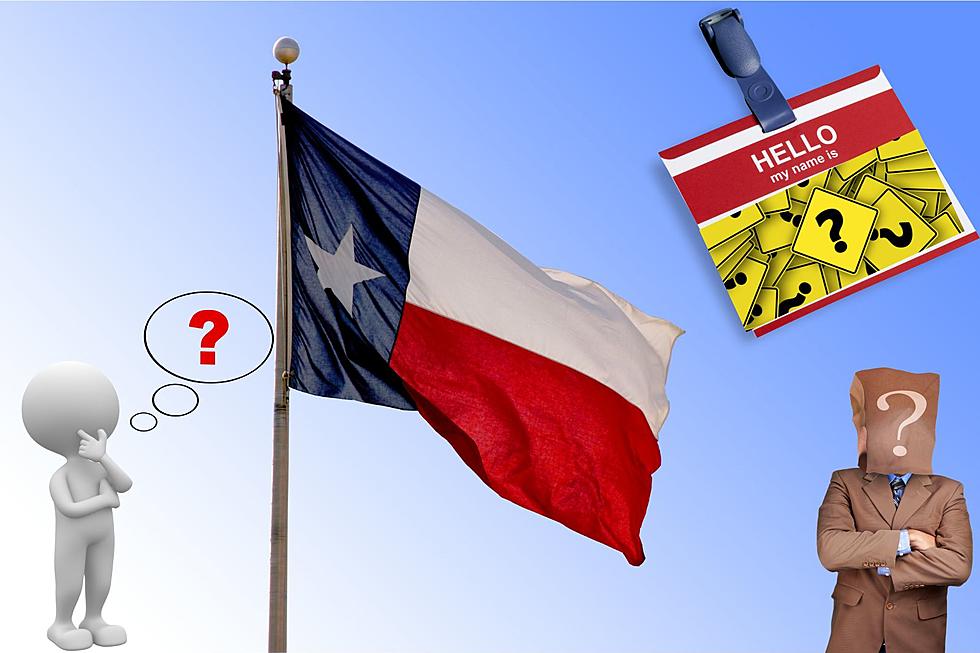 Hey You! What's A Good Nickname For Citizens in Central Texas Towns?
Canva
There are so many individuals in Texas. Too many to count, at least not all at once. But with diverse towns in Central Texas, there's various Texans in multiple areas.
So this does beg the question regarding one thing, do towns in Texas have certain quirks to them in regards to its residents? Well of course they do.
But what exactly are we talking about? Well, nicknames for residents in the town of course! Thankfully, we've got some help with finding them out.
KXAN Helps Us With Nicknaming
Recently, KXAN polled their audience for what certain local residents from towns should be called. So for example, according to the responses the organization received, someone from Cedar Park should be known as a Cedar Parker.
One of our personal favorites? People from Pflugerville should be called Pflugervillians. Absolute perfection isn't it?
Not every city in Central Texas is mentioned however. So using the tips provided in the data collected, we can ascertain how to call other towns!
First let's examine Killeen. Using the same guidance that was put in place for Austin, which Texans from there are called "Austinites," it seems citizens for Killeen should be called "Killeenites."
Same could go for Belton too! "Beltonities" could fit just as well. But we run into an issue with Temple and Copperas Cove. There isn't really any rule stated by KXAN to help coin a nickname for them.
So we turn the question over to you Central Texas! What should Temple and Copperas Cove be nicknamed? Send us your suggestions by using the chat feature on our FREE station app!
Step Back In Time And See The Temple, Texas Mall From 2010
As Temple continues to grow, it's interesting to look back and see what once was. Take a look back at the Temple Mall as it appeared over a decade, with commentary from my coworker, Aaron Savage.
The Former Albertson's Building in Temple Throughout The Years
It's time to take a look back at the former Albertson's building on West Adams Avenue in Temple - an eyesore for years that's about to get a major facelift.
10 Greatest Texas Fears And Phobias
BetTexas.com
compiled the top 10 phobias of Texas based on Google searches. Did your biggest fear make the list?
10 Texas Cities With The Best And Worst Drivers, '1' Is Closer Than You Think
Data is based on National Highway Traffic Safety Administration fatal crash statistics. These are the 10 best and worst cities in Texas for driving.