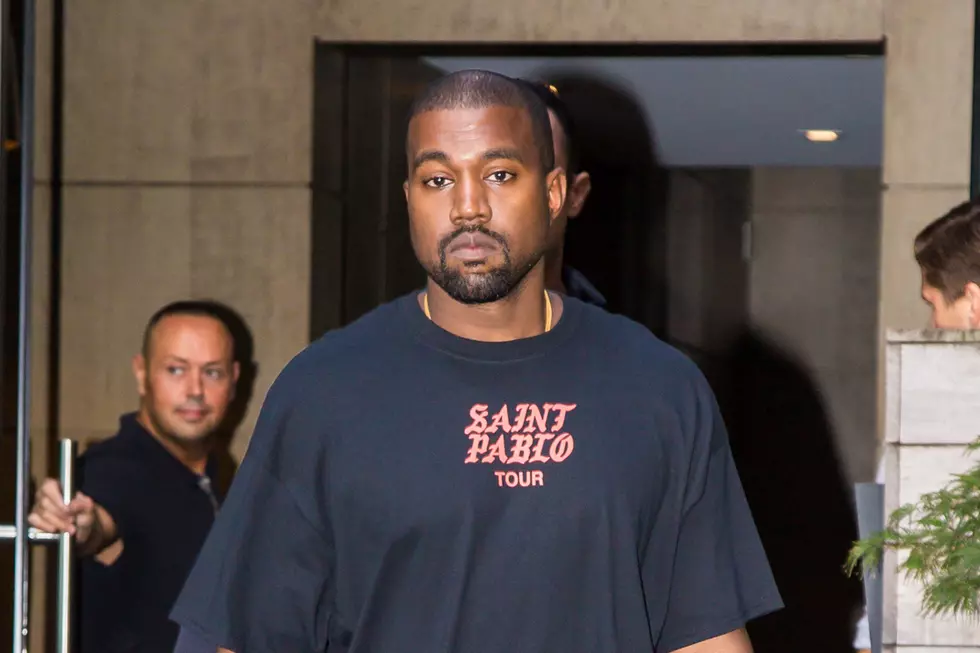 Kanye West Drops New Song "Lift Yourself"
Alessio Botticell / GC Images, Getty Images
On Friday (April 27), Kanye West tweeted out a promise that he had a song called "Lift Yourself" that would give some closure to his skeptical friend, Hot 97 personality Ebro Darden. Now the rapper has unleashed the track and it's hard to imagine anyone walks away from it with anything more than a bunch of new questions.
Tweeting out the link to his official website, Yeezy directed his fans to his latest track. Clicking on the link, fans will be taken to a screen that looks like a text message with the audio files for "Lift Yourself" included within it. After several seconds, a piano-laced sample of someone singing "Lift yourself up off your feet" begins playing and the beat begins fluttering with some other moving parts.
After another 45 seconds of this, Yeezy steps up to the lyrical plate but not before telling listeners his verse is about to be fire. "What they don't realize though, this next verse? This next verse, though? These bars. Watch this...poopity scoop, scooptity woop, woopity, scoopty poop," he delivers. He spends the remainder of the song serving up slight variations of those lyrics, so it's pretty safe to say Yeezy's executed one of the best trolls of 2018 thus far.
Plenty of fans are probably hoping this troll—if it is one—is a sign that Yeezy's also joking about this whole "Make America Great Again" thing. Kanye's gone pretty far with it thus far, though, so it feels unlikely that that's the case.
Tweeting about his support for Trump earlier this week, Kanye explained that he won't let groupthink influence the way he interacts with other people. "You don't have to agree with trump but the mob can't make me not love him," Yeezy wrote. "We are both dragon energy. He is my brother. I love everyone. I don't agree with everything anyone does. That's what makes us individuals. And we have the right to independent thought."
You can listen to a clip of "Lift Yourself" below and head to kanyewest.com to get the full experience.
Check Out the 2018 Hip-Hop Music Festivals You Need to See