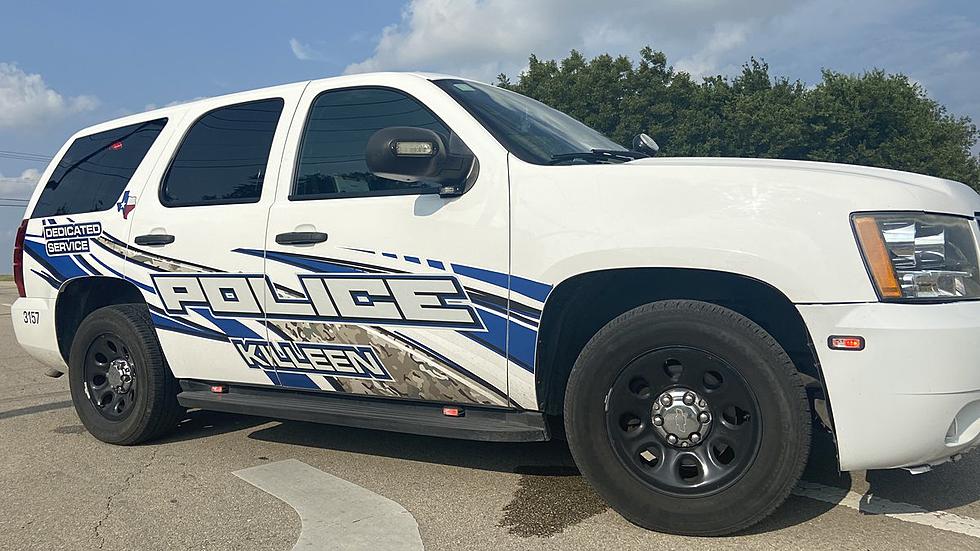 Killeen, Texas Police Need Your Help To Find 3 Suspects in Aggravated Assault
Justin Jackson, KWTX-TV
The Killeen Police Department is asking for the public's help after a Central Texas man's search for his missing car turned into aggravated assault with a deadly weapon, leaving him in critical condition.
Early Friday morning, Killeen police responded to a home in the 3200 block of Woodrow Drive.
Stolen Car Led to Suspects
KWTX is reporting that a black Dodge Charger was reported stolen shortly before the owner of the vehicle searched the neighborhood. He found his car with the three suspects inside, and after confronting the men, one of them fired a shot at the victim.
He was airlifted from the scene to Baylor Scott and White Hospital, and is currently in critical condition. The suspects left the scene in the stolen vehicle, crashing the Charger in the 4300 block of Maggie Drive then abandoning it.
Killeen Crime Statistics
According to Neighborhood Scout, your chances of becoming a victim of a property crime in Killeen are one in fifty. A total number of 762 assaults were reported last year in the area.
Reporting Tips to Bell County Crimestoppers
Detectives are asking anyone who has video from the area of Maggie Drive and Woodrow Drive in Killeen, or any other information about this case, to contact the Killeen Police Department at 254-501-8800.
Tips can also be called in to Crime Stoppers at 254-526-TIPS (8477), or online at bellcountycrimestoppers.com. All information is confidential, anonymous, and if your tip leads to the arrest of those responsible, you could be eligible to receive a reward of up to $1,000 in cash.
Have You Seen Any Of Bell County's Most Wanted Criminals?
Bell County needs help in finding these individuals who are on the run from law enforcement.
The Most Dangerous City in Texas for 2022 May Surprise You
According to FBI statistics
, Texas had
438
violent crimes and
2,562
property crimes per 100,000 residents as of this year. For every 100,000 residents, there are
224
police officers statewide.
Crime rates are expressed as the number of incidents per 100,000 people.