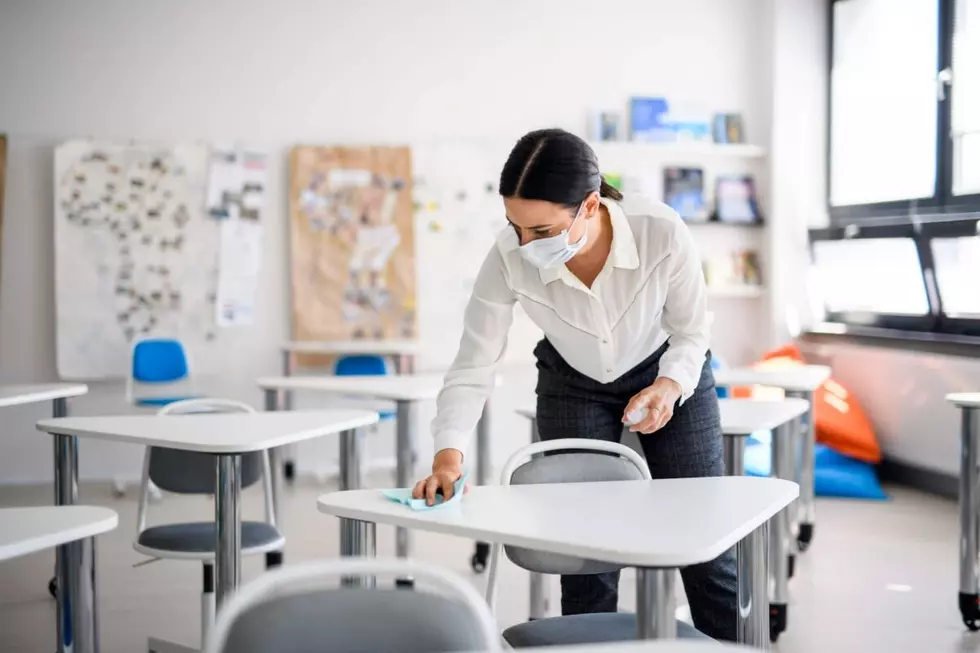 Waco School Temporarily Closed Due To Confirmed COVID-19 Cases
Shutterstock
A local school has been forced to close for in person instruction due to multiple confirmed COVID-19 cases.
Our partners at News 10 report that Harmony Science Academy in Waco has experienced a number of alarming confirmed COVID-19 cases among students and staff members since school resumed.
in a recent email sent to parents, the school has announced the decision to close for in-person instruction today and tomorrow (Aug 26 and 27).
HSA- Waco has directly contacted any individuals who were determined to be in close contact with the infected individuals. The decision to close is to ensure that anyone who has come into close contact will have enough time to get tested or seek medical attention.
Campus is set to re-open on Monday with a mandatory mask mandate in place. All students and staff must wear a mask. if students don't have a mask one will be provided.
For students who are unable to wear a mask, a mask exception form must be filled out via the students skyward account.