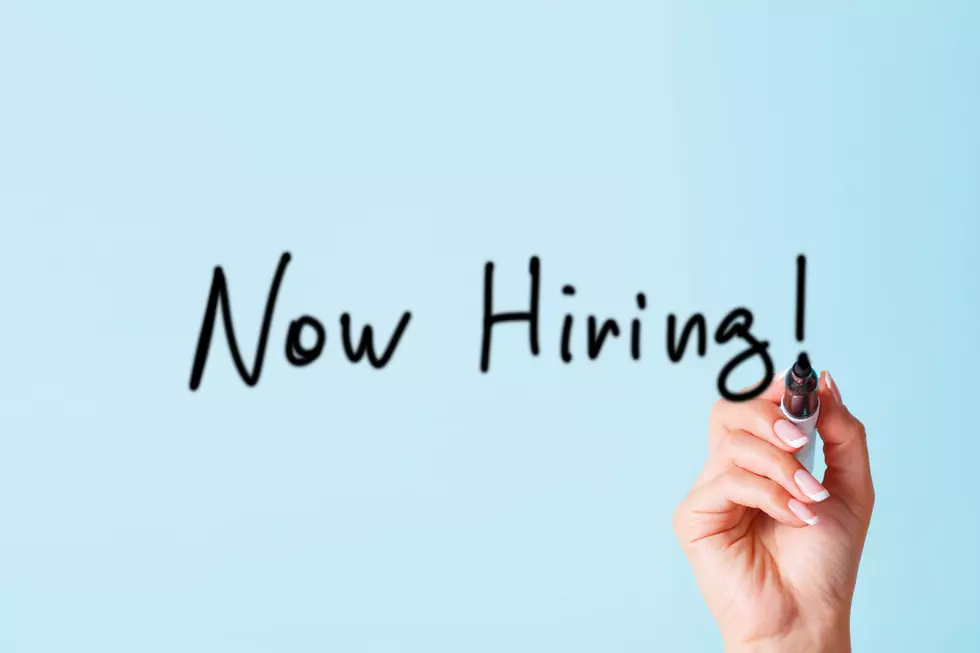 Looking for Work? Local Restaurants Could Really Use Your Help
Andrey Bukreev
If you've been out to eat lately, you may be noticing a longer wait for your table and service. That's because there's a shortage of staff at many local restaurants. If you're in need of a job, now is a good time to apply.
Kenny Brown is the owner of Kenny B's Sand Bar Cafe in China Spring. He tells Gordon Collier with our news partners at KWTX staffing is hard right now because it's hard to find good help. "We just can't find anyone who is qualified to work."
It's believed that finding good help is hard because of the pandemic-related unemployment benefits people are getting. "Somebody told me the other day a figure that they get paid for sitting at home and I think I could do that with my feet in the sand on the beach somewhere and live pretty good." Brown said.
This is something we've been hearing about since the government started the unemployment benefits in March of 2020. It started with $600 a week and has been reduced to $300 per week under the American Rescue Plan that President Biden signed in March of 2021.
Brown says the good news is that high school students are the ones showing up to apply and work. "They have really been a blessing for our business because I can get them in here and a few days later, they're ready to go to work."
The current benefits are set to expire in September, so that could mean more challenging times are in store for the summer. The good news is that many more high school kids will be looking for work as the school season is about to be over with lots of those kids looking for summer jobs.
If you're looking to find some work, now may be the perfect time to apply at local restaurants throughout Central Texas.
12 Weird Whataburger Gifts
Shopping for a Texan can be difficult. It's a scientific fact that Texans have refined taste and a cheap trinket will not do. One way to ensure a great gift is to buy something that says "Texas" loud and proud.
10 Myths About Texas That Even Some Natives Believe
Everything's bigger in Texas, including the tall tales! Our state can seem pretty strange to people from far away, or even our immediate neighbors. There are several myths about Texas that range from quirky to fun and just plain ignorant and insulting, and even some people born and raised her believe 'em. Here are a few we can dispel today.
LOOK: 15 Discontinued McDonald's Menu Items