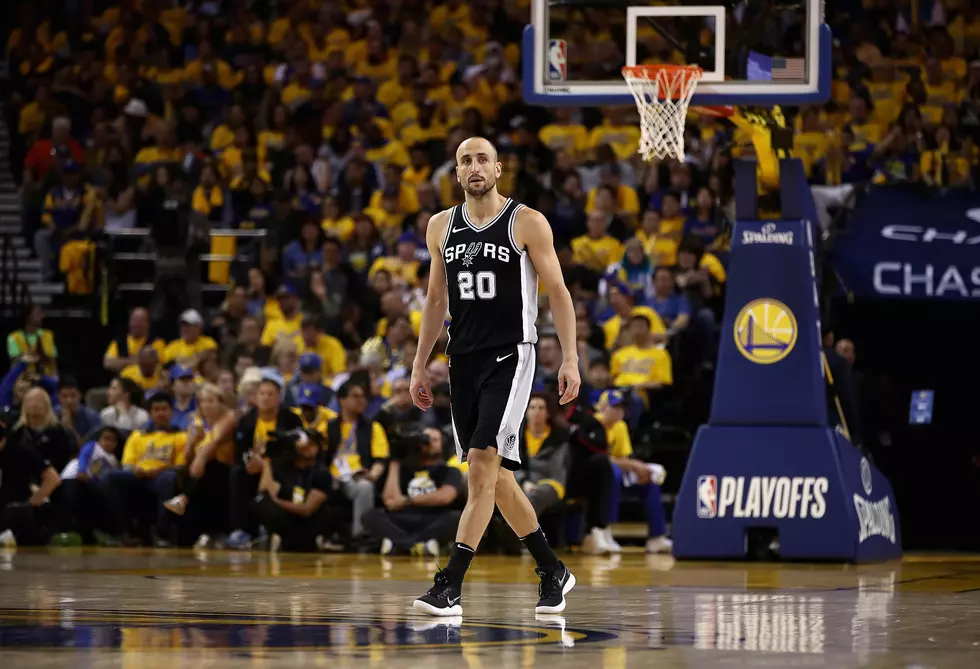 Manu Ginobili Tells Of Near-Death Experience
Getty Images
Manu Ginobili was a key player in the San Antonio Spurs success over the last couple of decades, but the shooting guard almost had his entire career end on his honeymoon back in 2004.
Retired for over a year, Ginobili revealed a tale of a near-fatal car accident in a recent interview as reported by NEWS4SA.
"I got a car in the front of me that passed a truck on a curve. I threw myself on the shoulder and began to skid. I could have killed someone. I could have slammed against a tree. I could fallen on a cliff or hit the driver head on. There would have been no Olympic games. There was no more career. It was a flip of the coin in the air. Luck."

-Manu Ginobili
Wow, close call. As he mentioned, 2004 was not only a big year due to his wedding, but he was also a member of the Argentina national team that became the first team other than Team USA to win the gold medal in 16 years.
The future Hall of Famer can look back and smile at the experience, and Spurs fans everywhere can be glad he came out alright in a scary situation.