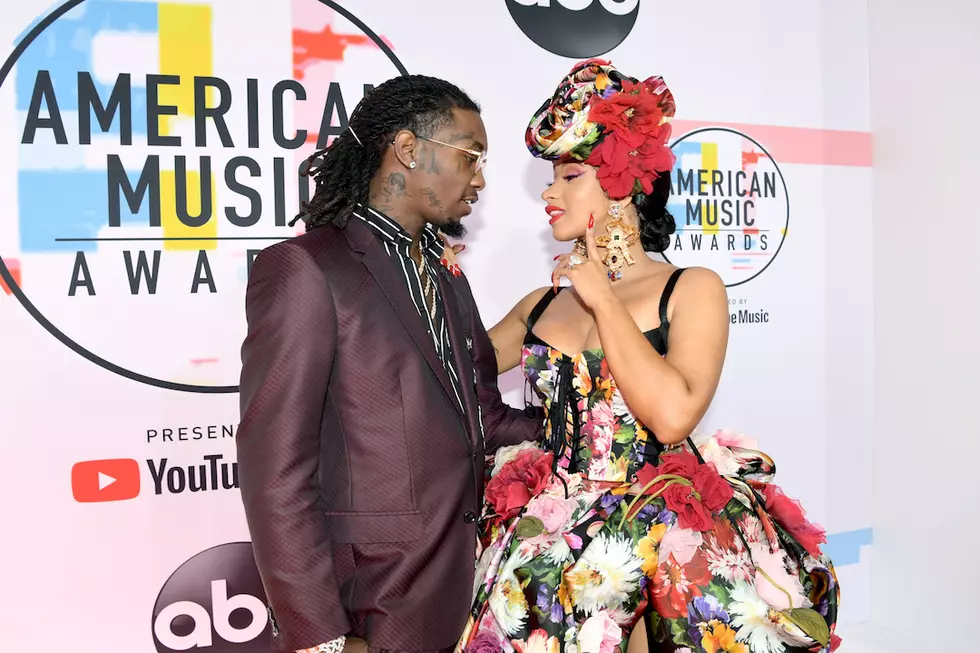 Cardi B's Estranged Husband Offset Begs for Her Forgiveness on His Birthday
Emma McIntyre/Getty Images For dcp
The Migos rapper shared a video on social media in which he pleaded with his estranged wife for forgiveness and apologized for his mistakes. Offset, 27, admitted that he "embarrassed" Cardi, and broke promises to her and to God.
"I only got one birthday wish and that's to get my wife back Cardi," he said in a lengthy Instagram video. "We're going through a lot of things right now, a lot of things in the media. I want to apologize to you Cardi. I embarrassed you. I made you go crazy."
He continued, "I was partaking in activity that I should have been partaking in, and I apologize. You know what I'm saying? For breaking your heart, for breaking our promise, for breaking God's promise and being a selfish, messed up husband."
Offset alleged that he's "trying to be a better person." He then sent a message to his daughter, who is just 4 months old.
"Kulture, I want to spend Christmas with you," he said. "I want to be able to spend the rest of my life with you. I apologize. I am sorry for what I have done to you. I didn't f--- that girl, but I was entertaining her, you know what I'm saying? I apologize, and I love you, and I hope you forgive me. My birthday wish is just to have you back."
His video comes not long after Summer Bunni, the woman accused of ruining Offset and Cardi's marriage, came forward and accepted full responsibility for her role in their demise. She claimed that she had not "messed with Offset since he's had his baby."
"I didn't know how serious his marriage was. A lot of girls would just deal with this situation and just be like, 'Yo, I'm the reason they're getting a divorce,'" she said in a video sent to TMZ. "I feel ashamed. It's a lot, but just coming from me and to Cardi B and to our fans, to her family to her situation, these were never my intentions and I never wanted to break up a happy home."
Cardi hasn't responded to Offset's video, but has been adamant that she wants a divorce from the rapper.
10 Celebrity Divorces That Rocked Hollywood