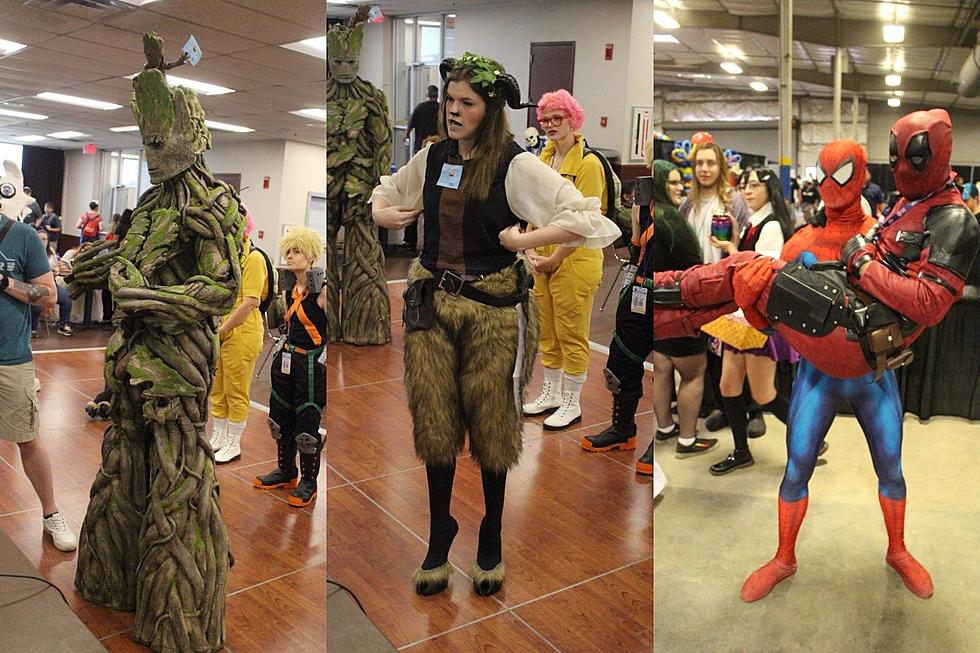 PICS: Check Out The Best Cosplay of Bell County Comic Con 2021
Aaron Savage, Townsquare Media
The Bell County Comic Con was another huge success. The Bell County Expo Center was absolutely packed this weekend, as fans flocked to Belton to celebrate all things geek.
The celebrity guests, voice actors, artists, and panels are all great, but my favorite part of the BCCC is talking with other fans of sci-fi, comics, anime, and movies while admiring all the creativity, resourcefulness, humor, and hard work that goes into their costumes.
If you ask me, that's what these conventions are all about. Yeah, it's nice to have celebrities come to town, to get to listen to your favorite anime voice actors talk about behind-the-scenes-stuff, and get some selfies with the guests, and it's always great when you visit one of the artist booths and find a fun and unique piece inspired by your favorite show.
But what really makes the Bell County Comic Con special are the fans and the passion they bring. I'm always impressed by the costumes I see, especially considering how ridiculously hot it is each year. Seriously, people walk around in armor or foam suits, and you just know they're miserable in there, but they love their characters and want to share that enthusiasm with the world.
The fans make the con, and most folks are nice enough to let you snap a pic of their cosplay if you ask nicely. So, I spent my weekend getting photos of some of the best costumes spotted at the Expo. Check 'em out below.
By the way, thanks to all the volunteers and organizers at the BCCC. It's not easy directing all those crowds and helping people navigate such a packed house. You guys did great.
PICS: Check Out The Best Cosplay of Bell County Comic Con 2021
The 2021 Bell County Comic Con was another huge success. While the celebrity guests and panels are great, my absolute favorite part of the con is seeing all the fans who cosplay in tribute to their favorite characters. Let's take a look at some of this year's best!