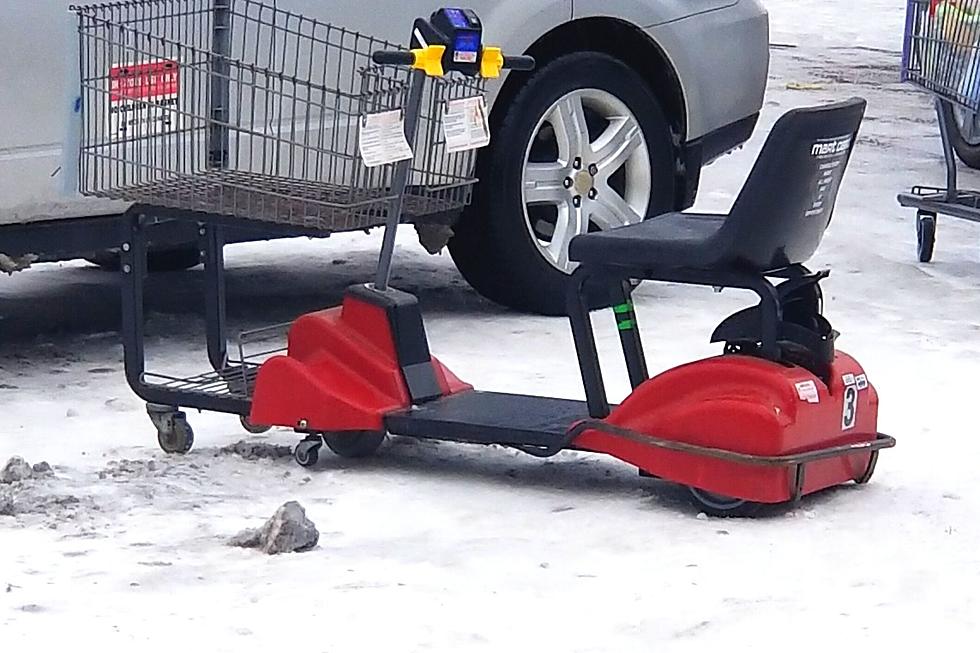 Please Stop Panic Buying, Killeen! HEB Says There's Enough for Everyone
Tamme Taylor, Townsquare Media
Ok, I get it. I really do.
You're worried that we will have a repeat of Snowpocalypse 2021.
Look, we all have a little PTSD from last winter's freak storm that caused record cold temps across the entire state of Texas.
As the one-year anniversary of the catastrophic freeze is upon us, the latest weather reports for Central Texas are making almost everyone feel like getting some extra supplies - just in case.
Crazy Antics on Social Media
Both H-E-B in Harker Heights and H-E-B Plus! on Trimmier Road in Killeen were packed earlier this week as shoppers stocked up on necessities.
On the What's happening in Killeen/Fort Hood facebook page, comments included complaints about no parking spaces, long lines, and customers arguing with each other.
Leave Some Groceries For Others
The problem with stocking up on groceries?
Everyone else is doing it too, and some folks are getting more than their fair share.
According to the San Antonio Express News, a TikTok video from a San Antonio H-E-B Plus showed several aisles of empty shelves with bread, dog food, chicken, and biscuits among the items that were missing.
---
---
A Potato Shortage Too?
The Killeen Daily Herald was reporting that hashbrowns, tater tots, french fries and other frozen potato products were missing at Killeen area grocery stores.
Copperas Cove and Harker Heights were reportedly without frozen potatoes of any kind on Thursday.
A global potato shortage, along with supply chain disruptions and extreme weather is said to be at fault for the missing vegetables.
HEB is Ready For Winter Storm Landon
Photos of empty shelves and long lines haven't done much to make the public feel better, but according to ksat.com, H-E-B officials say all stores are being restocked throughout the day.
At H‑E‑B, we are familiar with extreme weather events, and our stores are prepared to serve our customers with the products they want and need.
-HEB spokesperson Julie Bedingfield
Put These 7 Things in Your Vehicle and Stay Safe This Winter in Central Texas
Let's take a look at some of the best-rated emergency items to keep in your car or truck, where you can find them, and how much they cost.
Texas' 30 Most Dangerous Counties For Driving
Texas is a large state with multiple highways to help keep us connected. Unfortunately these same roads can cause trouble and grief if you're not careful. Take a look at the list of Texas counties and the most deadly road located there based on fatal accidents.
8 Souvenirs Under $80 to Gift Someone Who Loves Texas
If you have someone in your life that loves the Lone Star State, these are some great gifts that won't break your budget!
Test Your Texas: How Many of These Jeopardy! Questions Can You Answer?
Jeopardy! as we know it has been on the air since 1984, but the show got its start way back 1964.
Over the decades, the writers have managed to keep coming up with challenging questions to test the intellectual might of America's best and brightest (and sometimes softball questions for celebrities).
Texas is a place packed with personality, culture, and history, and there've been hundreds of questions/answers about the Lone Star State. Let's take a look at a few recent ones, and keep an eye out because we'll add more soon to test your Texas trivia skills and challenge newcomers.
How many of these can you get right without Googling?