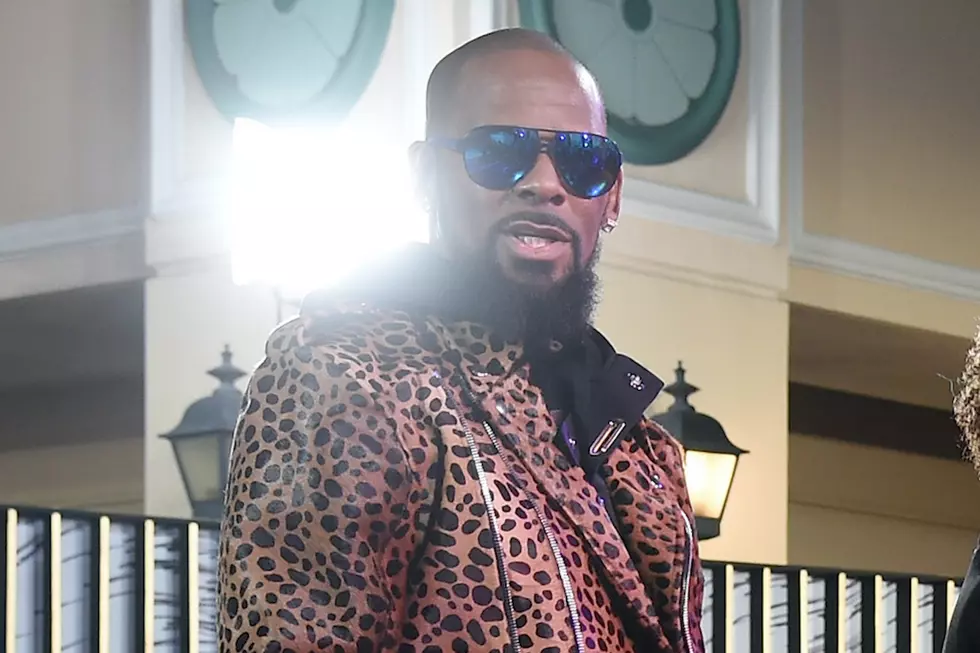 R. Kelly's Ex-Girlfriend Details Alleged Physical and Sexual Abuse
Ethan Miller, Getty Images
Three months after R. Kelly was accused of running a sex cult in Atlanta, the singer's ex-girlfriend has come forward with claims that he sexually and physically abused her.
In an interview with Rolling Stone, Kelly's ex-girlfriend, Kitti Jones, says that early on in their relationship, the singer told her "I gotta teach you how to be with me" and "I gotta train you."
"He was like a drill sergeant even when he was pleasuring me," Jones said. "He was telling me how to bend my back or move my leg here. I'm like, 'Why is he directing it like this?' It was very uncomfortable."
Jones also says that she was punished for minor things.
"He would start kicking me, telling me I was a stupid bitch [and] don't ever get in his business," she said. He would also starve Jones and force her to have sex with other women. Ninety-nine percent of the time, I didn't want to do it and I would tell him I didn't want to do it," Jones said. "It was the most horrible thing. People look at it and go, 'Oh, you're grown.' No. You have to actually be there to know exactly what it felt like for a person to overpower you and make you feel like there's nothing for you outside of him."
After two years, Jones returned home to her family in Dallas. A rep for R. Kelly denied the claims from Jones.
"Mr. Kelly is aware of the repeated and now evolving claims of [Ms. Jones]," Kelly's representative wrote in a statement to Rolling Stone. "It is unfortunate that Ms. Jones, after public statements to the contrary, is now attempting to portray a relationship history with Mr. Kelly as anything other than consensual involvement between two adults. As stated previously, Mr. Kelly does not control the decision-making or force the actions of any other human being, including Ms. Jones, by her own admission. Any claim of wrongdoing of any kind or of mistreatment of any woman by him is false, ill-motivated and defamatory."