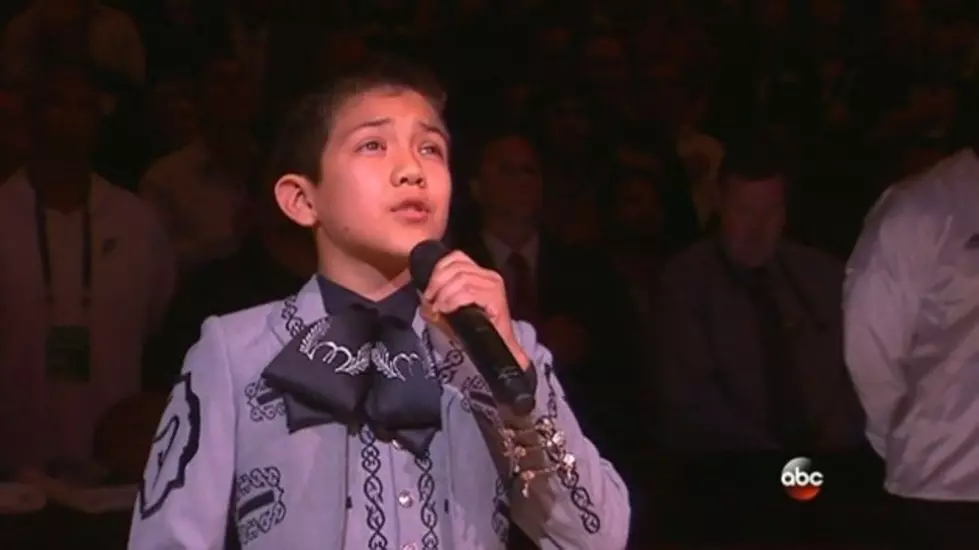 Racist Tweets Slam Young Mariachi Singer over NBA Finals Game 3 National Anthem
YouTube
Twitter became a hotbed for controversy last night as some NBA fans tweeted racist comments about 11-year-old Sebastien De La Cruz singing the national anthem at Tuesday night's NBA Finals Game 3 in San Antonio.
Some comments openly questioned if he was legally in America while others went so far as to use racial slurs.
One of the tweets was from a Central Texas DJ, TJ Tha DJ, who was told by his PR team to change his Twitter handle for a few days after receiving a backlash over his tweet.
"I apologize for any misconceptions of my tweet last night," TJ told B106, "to the public eye however, it made me seem as racist...which definitely is not the case...but I do sincerely apologize for the misunderstanding and the slander of Sebastien De La Cruz."
The tweets led to a strong reaction from others who were outraged by the criticism of De La Cruz to come to his support.
De la Cruz, who was born and raised in San Antonio and appeared last year on the TV show "America's Got Talent" as a Mariachi singer making it to the semifinals of the talent competition was a last minute replacement for former Hootie & The Blowfish frontman Darius Rucker who reportedly had travel issues.
I think he did a great job, what do you think? Watch the video below.