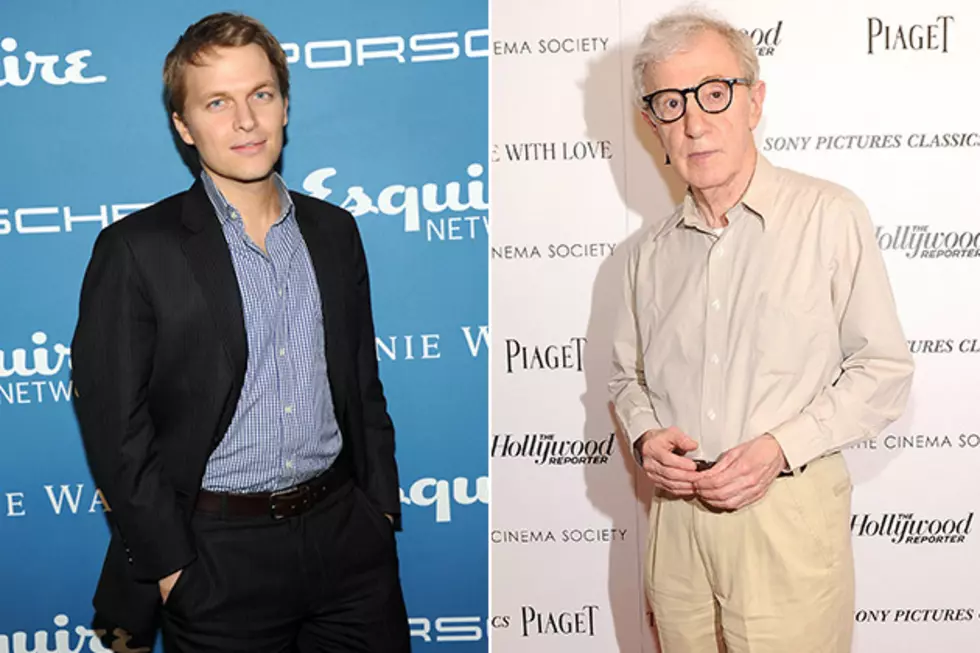 Ronan Farrow Disses Estranged Dad Woody Allen on Twitter After Golden Globes Tribute
Jamie McCarthy / Larry Busacca, Getty Images
In introducing lifetime achievement award recipient Woody Allen at the 2014 Golden Globes last night (Jan. 12), Emma Stone said the legendary director is "many things to many people." Well, to his estranged son Ronan Farrow, Allen is a monster.
Ronan, who may or may not be Allen's biological son with actress Mia Farrow, sent out a scathing tweet as the 78-year-old 'Blue Jasmine' director was honored with the Cecil B. DeMille Award, accusing him of molesting one of his adopted sisters:
The 26-year-old journalist is referencing sister, Dylan, who says adoptive father Allen touched her inappropriately two decades ago. A court case was later dropped, and the director continues to deny the charges. In a family tree too twisted to fully comprehend, Allen married another of Ronan's adopted sisters, Soon-Yi Previn, now 43.
Ronan's mom, Mia, 68, retweeted her son's comment after sending out a diss of her own as the tribute began:
Last fall, Mia Farrow rocked the gossip world when she admitted the handsome, blue-eyed Ronan is "possibly" the biological son of Frank Sinatra, not Woody, as the world had believed. For his part, Ronan retorted with another killer tweet: