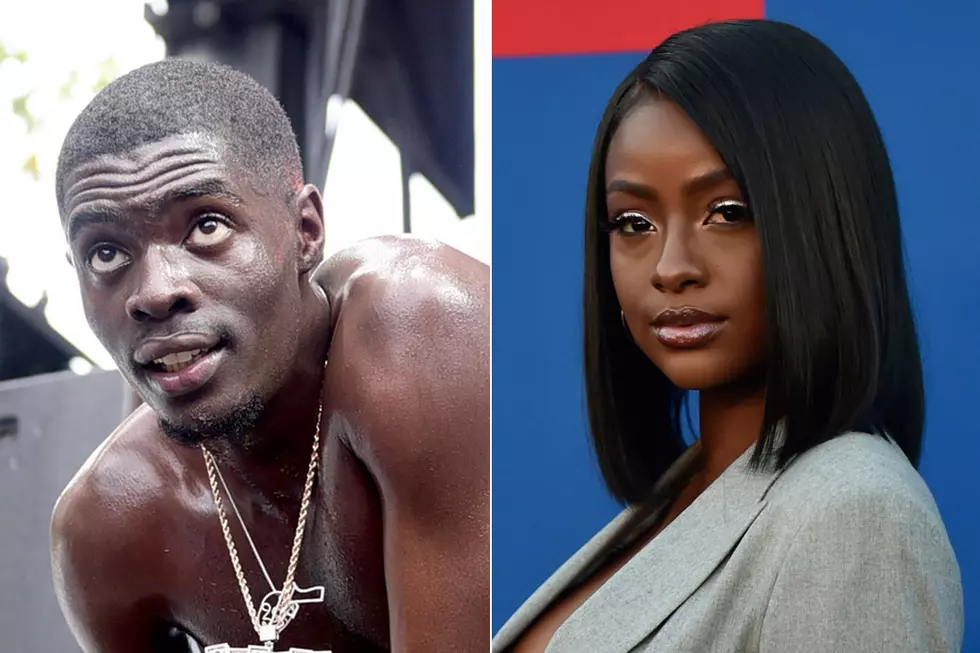 Sheck Wes Won't Face Charges for Alleged Assault of Justine Skye: Report
Lisa Lake / David Becker, Getty Images (2)
According to legal documents obtained by the celebrity news site, the Los Angeles County District Attorney's Office has rejected the case due to a lack of evidence.
Rumors of the alleged assault began circulating the internet after Skye released a music video that depicted her struggles with an abusive ex late last fall. Her social media activity that followed led fans to believe she was alluding to Sheck being the culprit, and a few months later, the singer confirmed what her fans had been speculating by outright naming Sheck as her alleged abuser.
In a series of tweets, Skye accused the Harlem rapper of physical abuse and having his friends harass her and her friends—claims which he immediately denied. This led to a back-and-forth between the pair on social media, where Skye shared what she felt was evidence of his abusive ways, including security camera footage of Sheck hopping her fence at her house, and a text thread between her and Sheck's associate, OG Chase B. The rapper continued to maintain his innocence, even as Skye filed a police report to document the alleged abuse.
Skye shared her attempts at filing a police report on her social media channels and revealed she had a difficult time at the West Hollywood Sheriff's station. It would appear she eventually got it filed, however, as she was granted a restraining order against the rapper days later.
XXL has reached out to L.A. County District Attorney's Office for comment.
See Photos of Rappers' Fashion Choices in 1997