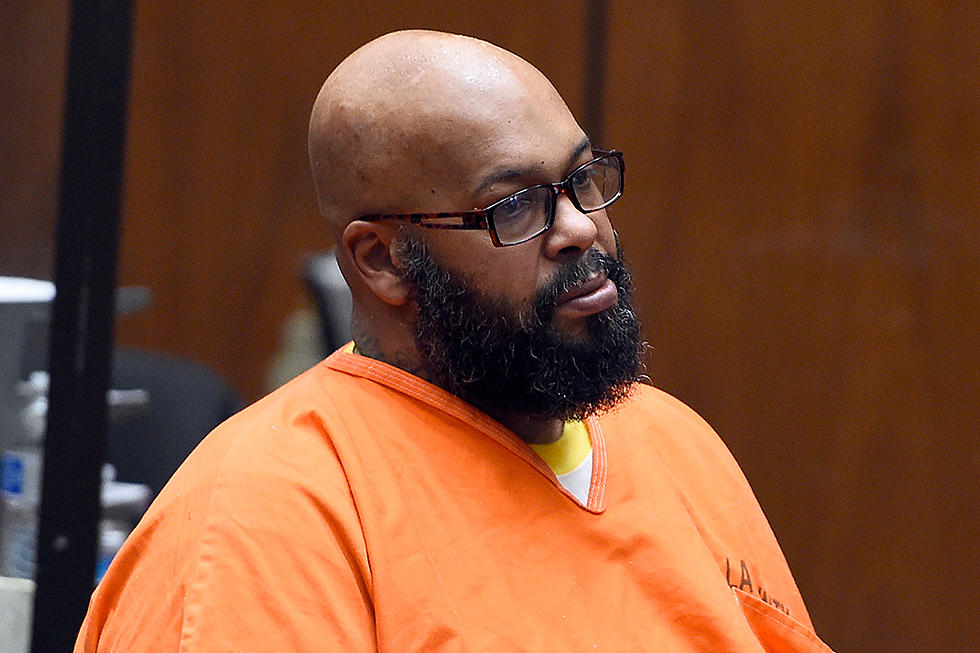 Suge Knight Murder Trial Has Been Set For September
Robyn Beck-Pool, Getty Images
After three years of delays, Suge Knight will finally stand trial for the murder of Compton businessman Terry Carter, after the two had a confrontation on the set of N.W.A. biopic, Straight Outta Compton. A Los Angeles judge announced on Monday (April 23) that the trial will start September 24 according to the New York Daily News. Knight was present in the courtroom and reportedly nodded in agreement when asked if he approved of the date.
The announcement of the trial date comes three weeks after Knight was taken to Los Angeles County USC Medical Center for unknown reasons. Following the hearing on Monday, his sister Karen Anderson explained why Knight was admitted to the hospital.
"He had eye surgery," she said. "He was in a lot of pain — a lot of pain. His left eye is partially blind."
Anderson also revealed to the New York Daily News that she along with the rest of Knight's family are currently looking for a new lawyer for Knight. His 15th lawyer in the case quit last month after Knight citing "a conflict of interest" for the reason. Two of his former attornies were charged with bribing a potential witness back in March. However, his sister reports he is ready to move forward with his court-appointed attorney, Albert DeBlanc Jr.
After Monday's hearing, DeBlac brushed off rumors that Knight was looking to hire Florida-based lawyer Jose Baez. Baez is best known for being the attorney of Casey Anthony, a Flordia woman who was changed and then later found not guilty of the murder of her three-year-old daughter Caylee Anthony.
"I don't even know anything about that," he said. "It was smoke."
Knight has pleaded not guilty in the murder of Carter, claiming he acted in self-defense.
10 Criminal Convictions Outside of Hip-Hop That Shook Up the Culture
10 Criminal Convictions Outside of Hip-Hop That Shook Up the Culture